In history, art and folklore, sapphires has always been associated with the colour blue. Its name comes from the Greek "sappheiros" which referred to the blue stone of lapis lazuli.
Sapphires are usually cut into an oval shape. This is due to the oblong shape of the raw crystals; the oval cut ensures optimal stone size with relatively low weight loss during faceting. Round and square cuts are particularly rare. If a sapphire also has high purity and an even, deep colour then we are dealing with a real gem. Where can such treasures be found?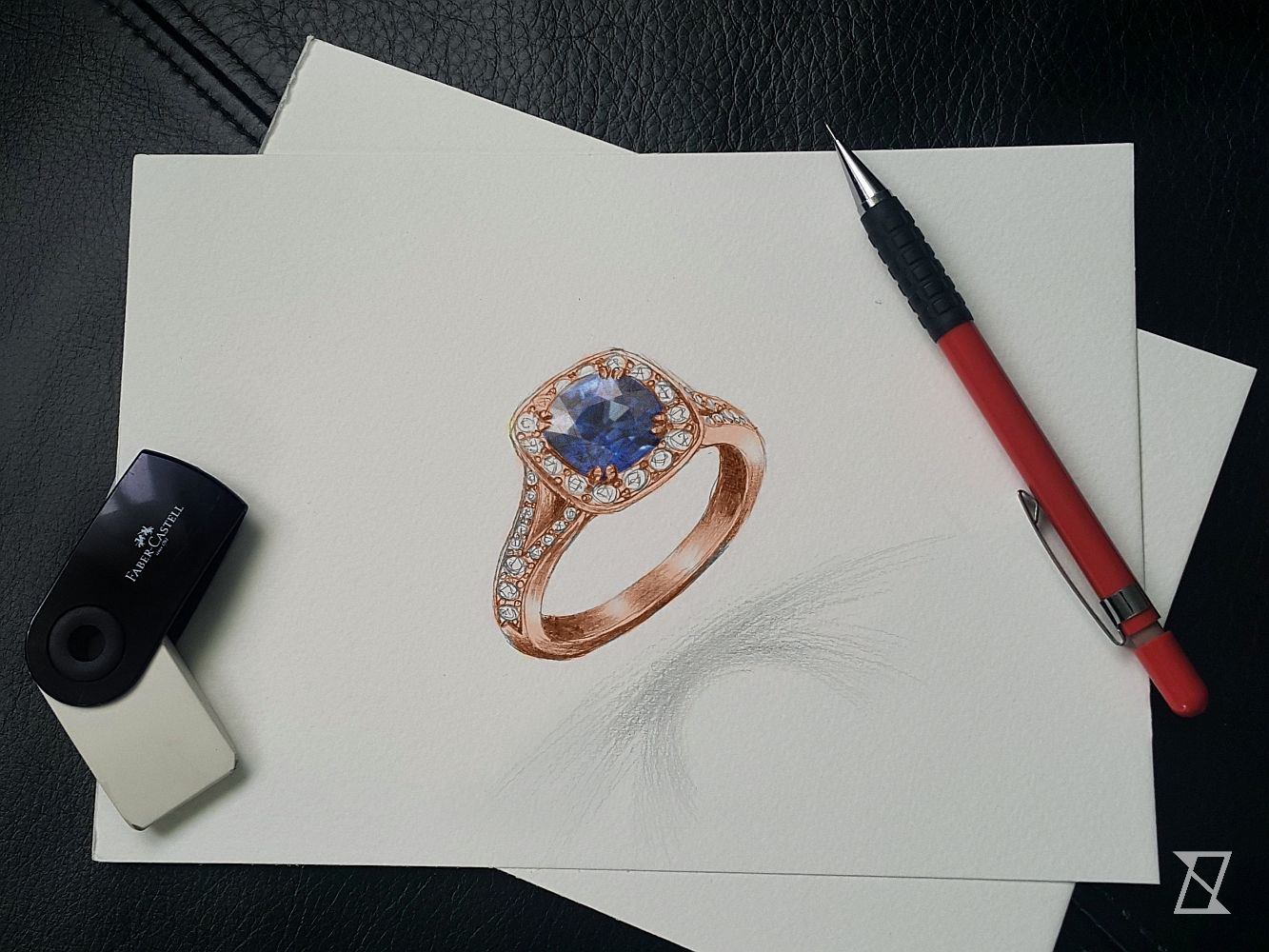 There are basically two places on our planet from which stones of this quality originate, namely Sri Lanka and Burma. I was able to obtain a gem for this particular design from a broker in Ceylon. The sapphire is 2 ct. cushion cut, loupe clean, and is the most desirable colour - royal blue. The composition is complimented by 48 diamonds with a total weight of 0.80 ct. The ring has been hand-crafted in 14k rose gold.