In nature, flowers are full of life and act as heralds of the change of seasons. Early spring is the moment when green freshness emerges from the winter darkness, its beauty stirring up many emotions.
Ikebana is the Japanese art that showcases the beauty of nature by creating arrangements of flowers and other plants; art that shows the exquisite elegance of natural design.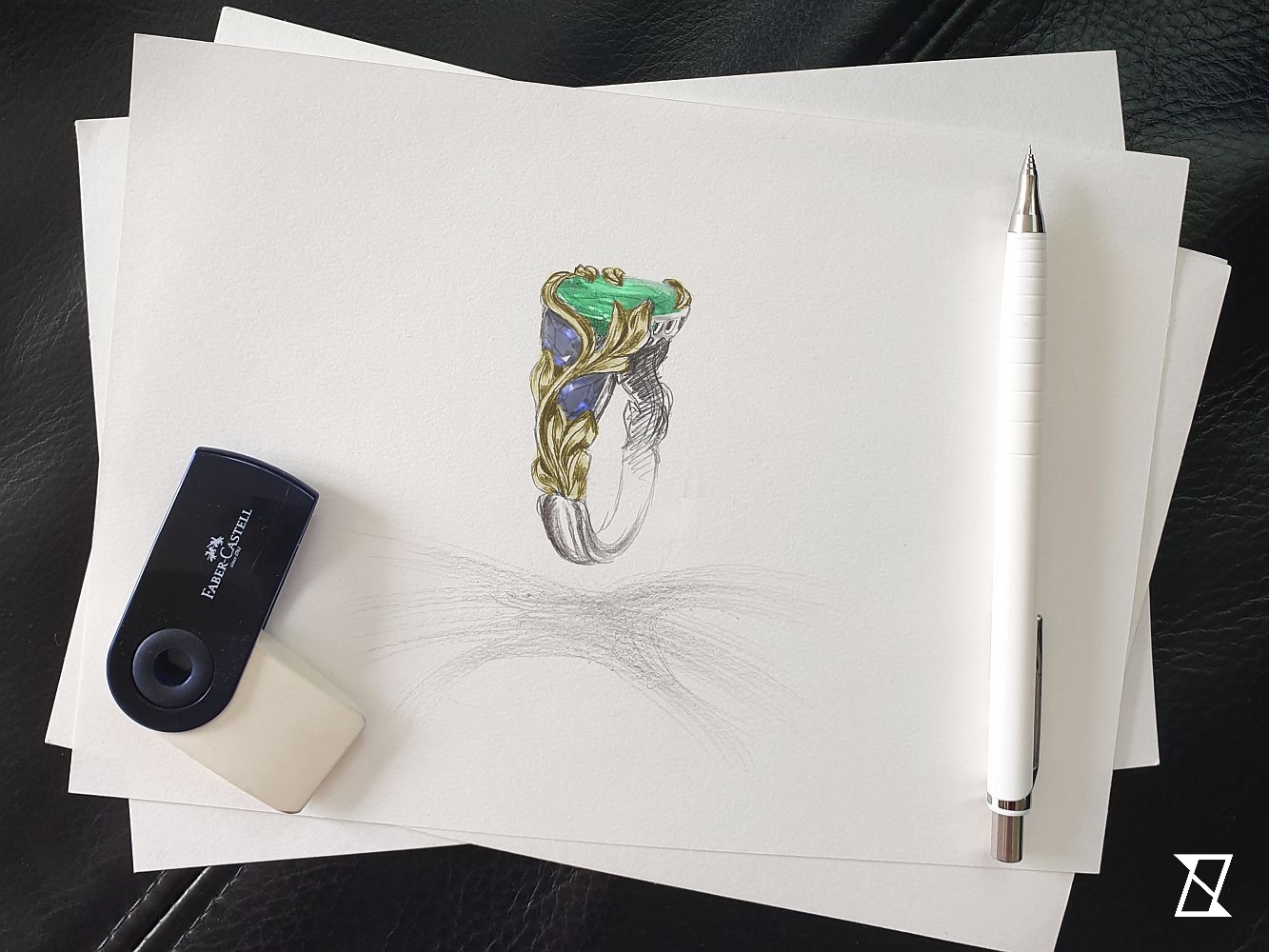 How do we transfer this concept to the world of jewellery? I was contacted by Karina, who was intrigued by my plant compositions. I was asked to design an emerald ring for her, so I started by looking for the right stone. In Hong Kong, I found a broker in possession of a beautiful oval cut gem. The emerald was from Colombia and had a weight of 3.50 ct. After consulting Karina, we quickly made the purchase - you have to move fast where precious stones are concerned.
Then I made a drawing of the ring. The straight shank of the ring expands upwards into a floral configuration, entwining the main stone. The leafy curves, together with an openwork gallery under the emerald were designed in two gold tones. The design is completed by four custom cut pear sapphires that have been polished to order for this project. The whole piece has been made in 14k gold.