Summer is a real explosion for the senses: the blue sky, the sun's rays reflecting in the water, golden sand, and a warm atmosphere make you forget about the grey reality. The stress and tension of everyday life are replaced by joy and fun! The serenity that accompanies holidays is reflected not only in our behaviour, but also in the way we dress.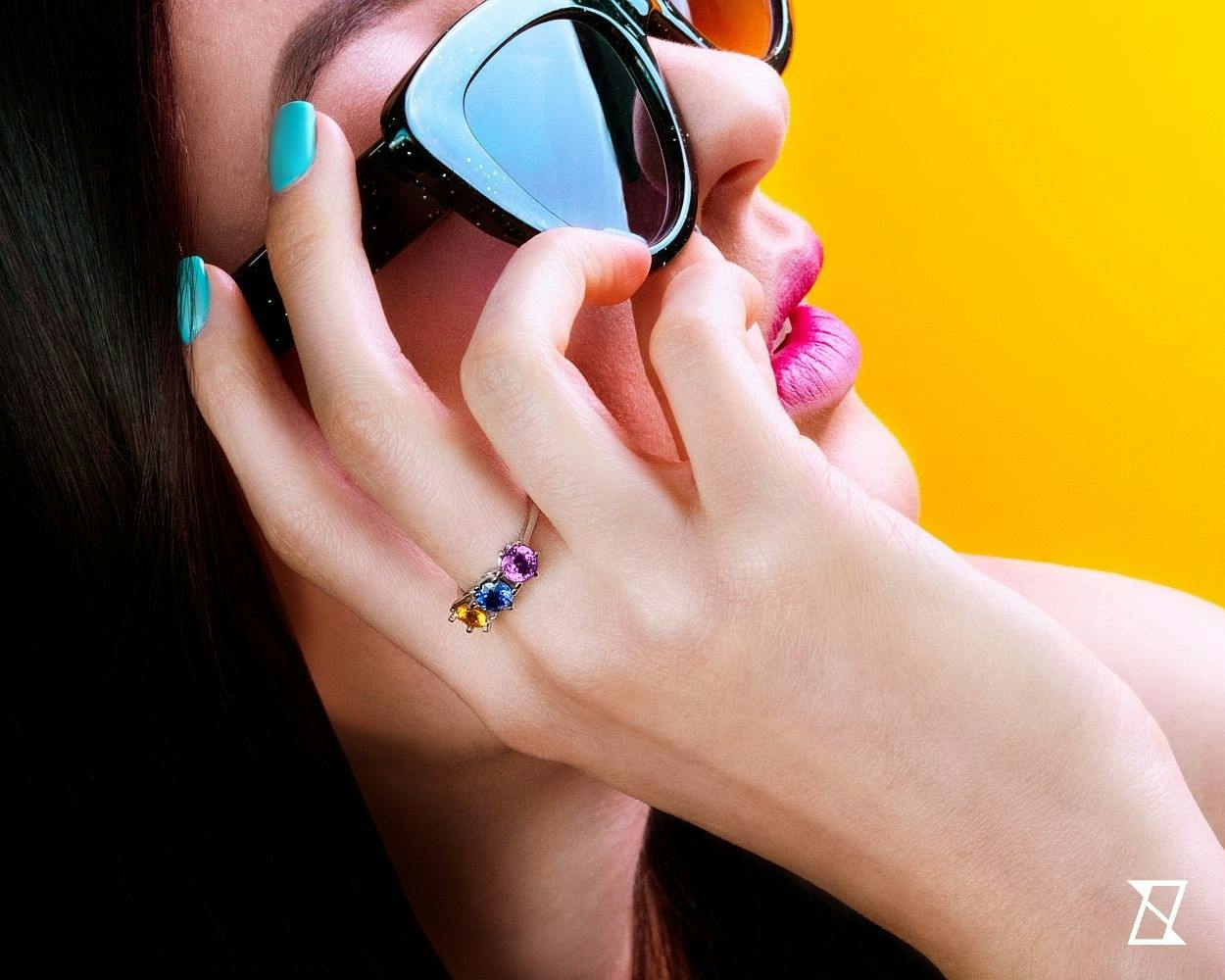 Holiday outfits, supplemented with appropriate accessories, make the holiday even more special, and properly selected jewellery is always a valuable souvenir, it allows you to reminis of unforgettable moments..
The ring below consists of three identical settings in the form of a six-pointed crown. The assumption of the project was to choose three sapphires with the same parameters but different colours. Finding such a set is not easy. as the stones had to be of identical diameter, clarity and saturation. After more than a week of searching, I found a broker in Thailand who managed to choose blue, yellow and pink sapphire with the same weight, shape and diameter. Each stone weights half a carat. The stones were set in white 14k gold.