When reality becomes abstract, the beauty of nature is expressed with pragmatic functionality. Incorporating such a mindset forces one to go beyond what has already been established and brings to light the artistic qualities of the final piece. It is easy to follow a well-beaten path, however breaking the mould takes time and effort.  For an artist,  going the extra mile brings them deep satisfaction and delight.
One of the common assumptions made about wedding jewellery is that you should order two: one for each of the newlyweds.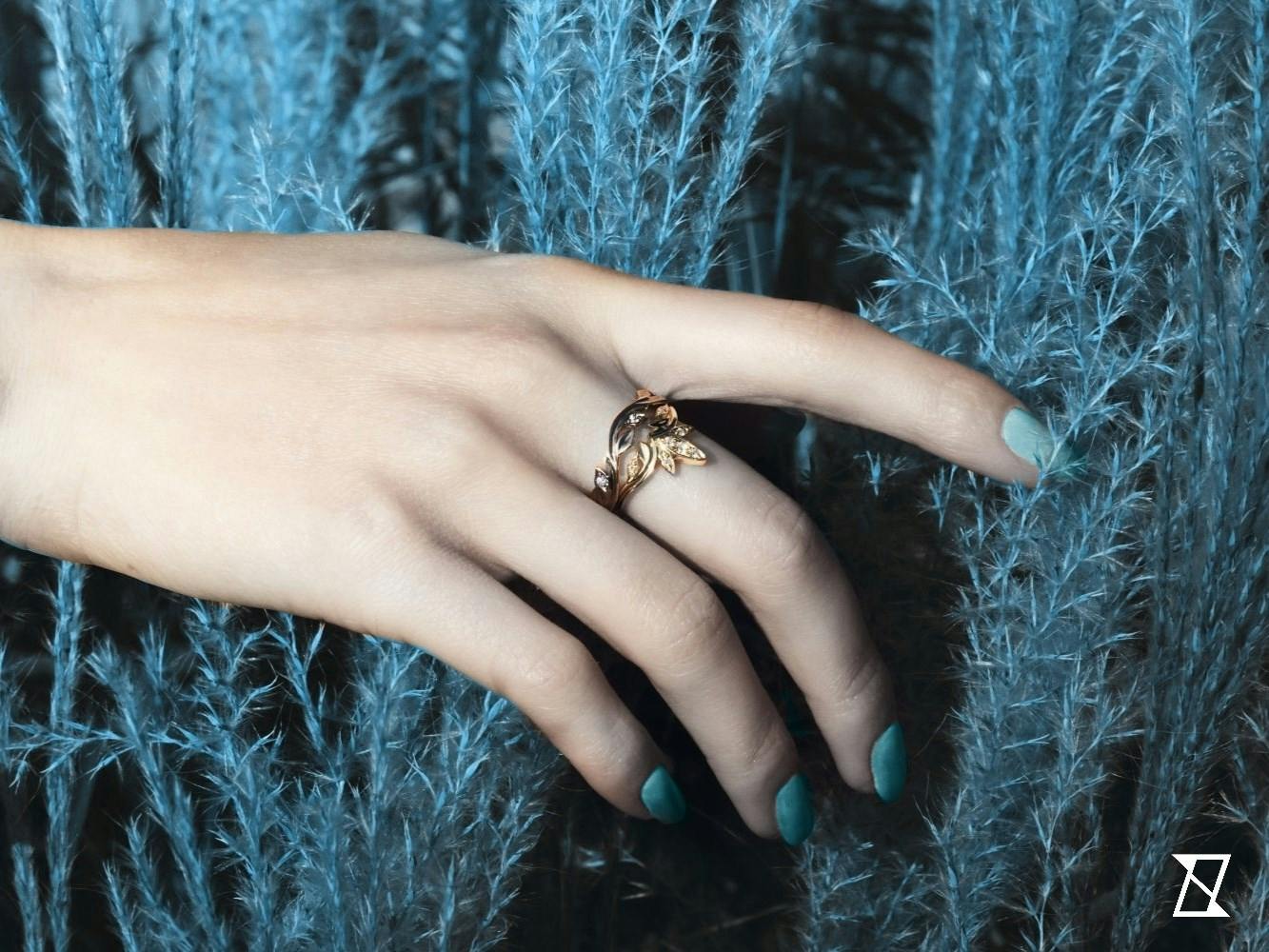 In this project, I decided to break the stereotype of the regular wedding band and design a set of three rings for the bride. Each of them can be worn separately or as part of a set. One might even say that they are regular rings, and yet, when worn together, they become a new singular entity - a triple wedding ring.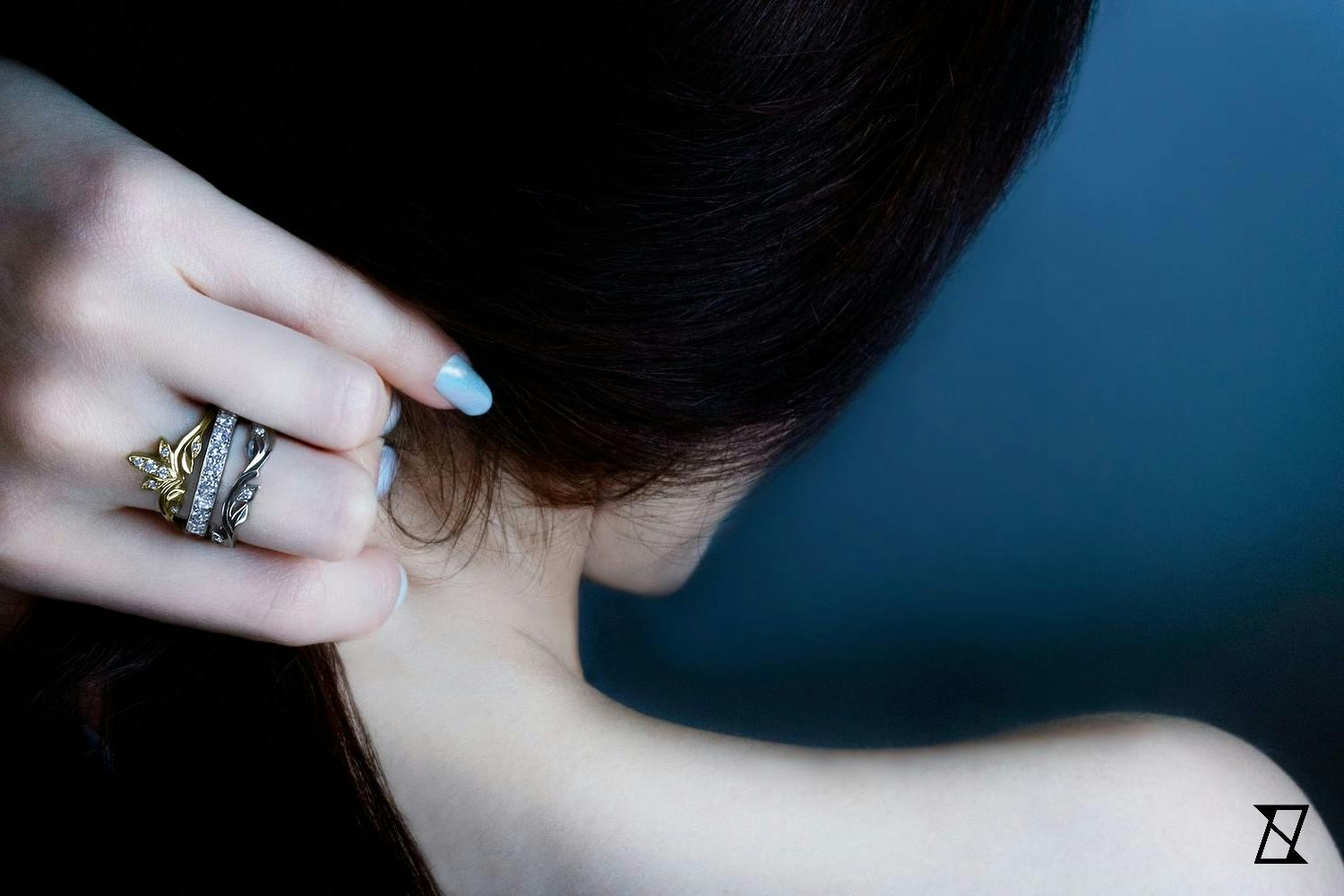 The abstract rhythm and geometry are intertwined with organic forms taken from the world of nature. The rings can be placed on the finger in any order, resulting in a unique arrangement every time. The set has been hand-crafted in two toned gold sprinkled with diamonds, a total weight of 1.75 ct.