The search for the right wedding ring always takes a lot of time and effort - both on the part of the client and the designer. After all, we are talking about jewellery that will be worn for the whole of one's life. Being aware of this often brings rise to many dilemmas and makes it difficult to make a decision.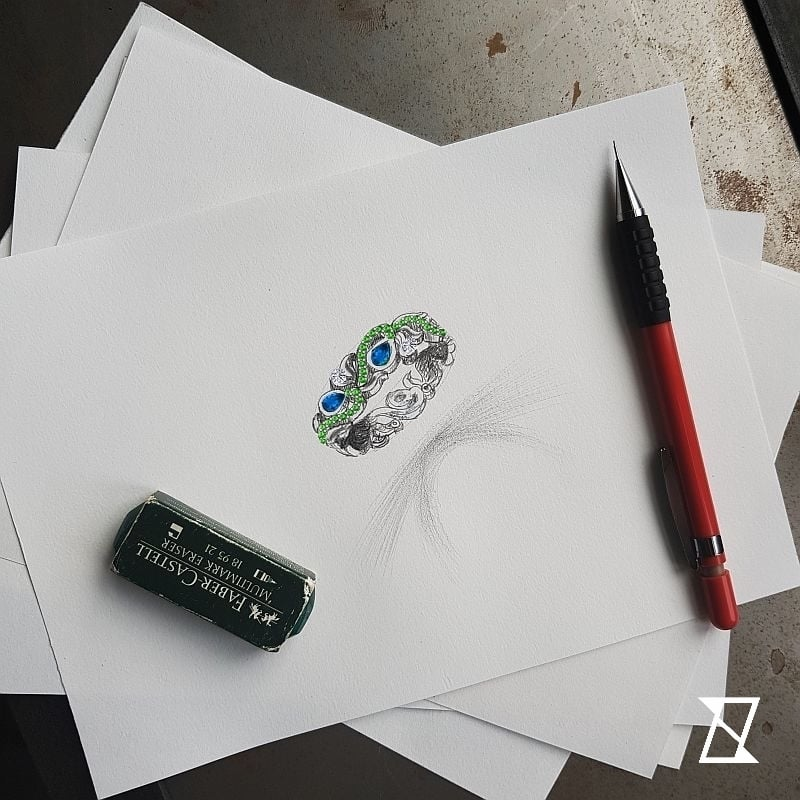 However, it is worth the time and effort spent to overcome our fears. Premium wedding rings should be opulent in their form. It is wonderful to feel that what you wear on your finger has a great value, and a value that is not just symbolic. An original design and the use of various goldsmith techniques is the key to success. In the following project I used sapphires of the highest quality, tsavorite and diamonds. The stones were set in a plant composition of white gold.
Properly selected jewellery is like a dream come true. It makes the person who wears it feel beautiful and elegant.