The arabesque motif in these earrings was proposed by Paweł, who is a client of mine. He wanted to present his wife with a unique gift. When working on this design, I studied these ornaments in detail. I made a series of quick sketches that turned into the final project that reflects the beauty of nature.
Arabesque is a type of ornamental art derived from Islamic culture. This oriental decorative element is based on a stylized floral sprig blending in with fan-shaped palm leaves. This pattern, combined with the mathematical symmetry or rhythm of the spiral creates an intricate weave resembling an abstract mosaic.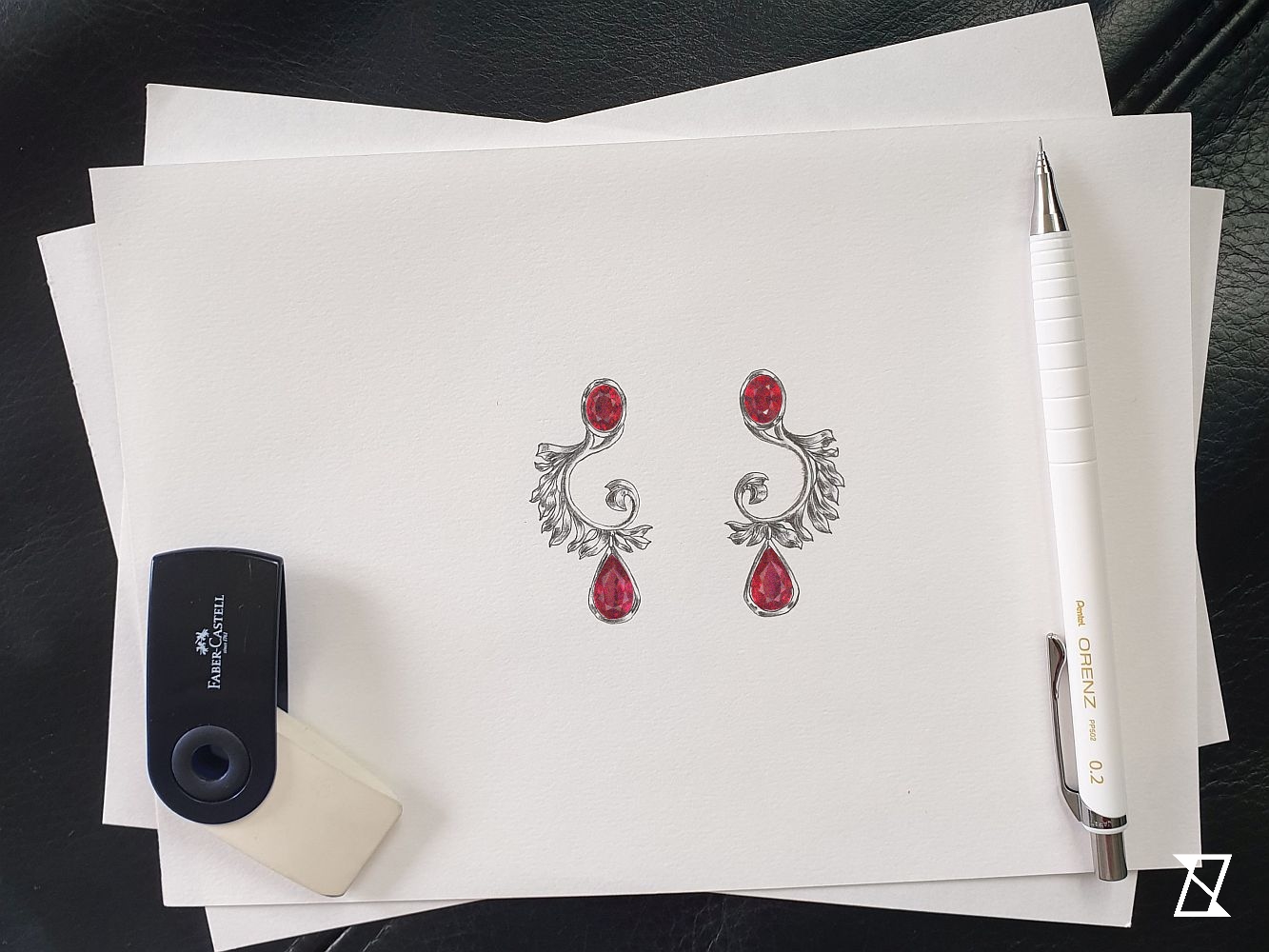 The upper part consists of an oval frame, from which the core of the earring falls freely. It resembles a spiral floral twine growing into delicate young leaves. However, when observed from a distance, the appearance changes.  Instead of palm leaves, one sees that the shape of the earring resembles a bird's wing and feathers. The sprig in the lower part supports the second drop-shaped stone. 
Rubies in the most desirable shade of pigeon blood with a total weight of 1.75 ct were set in the centre of the composition. The whole piece has been made in 14k white gold.