Is two weeks considered a long time to design and make a jewellery set from scratch? On average, my order processing time is two months. However, in this case it was to be a piece of jewellery needed for a particular occasion.
The demands were very high: three matching diamonds, a larger 1.20 ct for the ring and two smaller ones 0.80 ct each for the earrings. They were all to have very high VVS1 clarity, E colour and a triple excellent cut.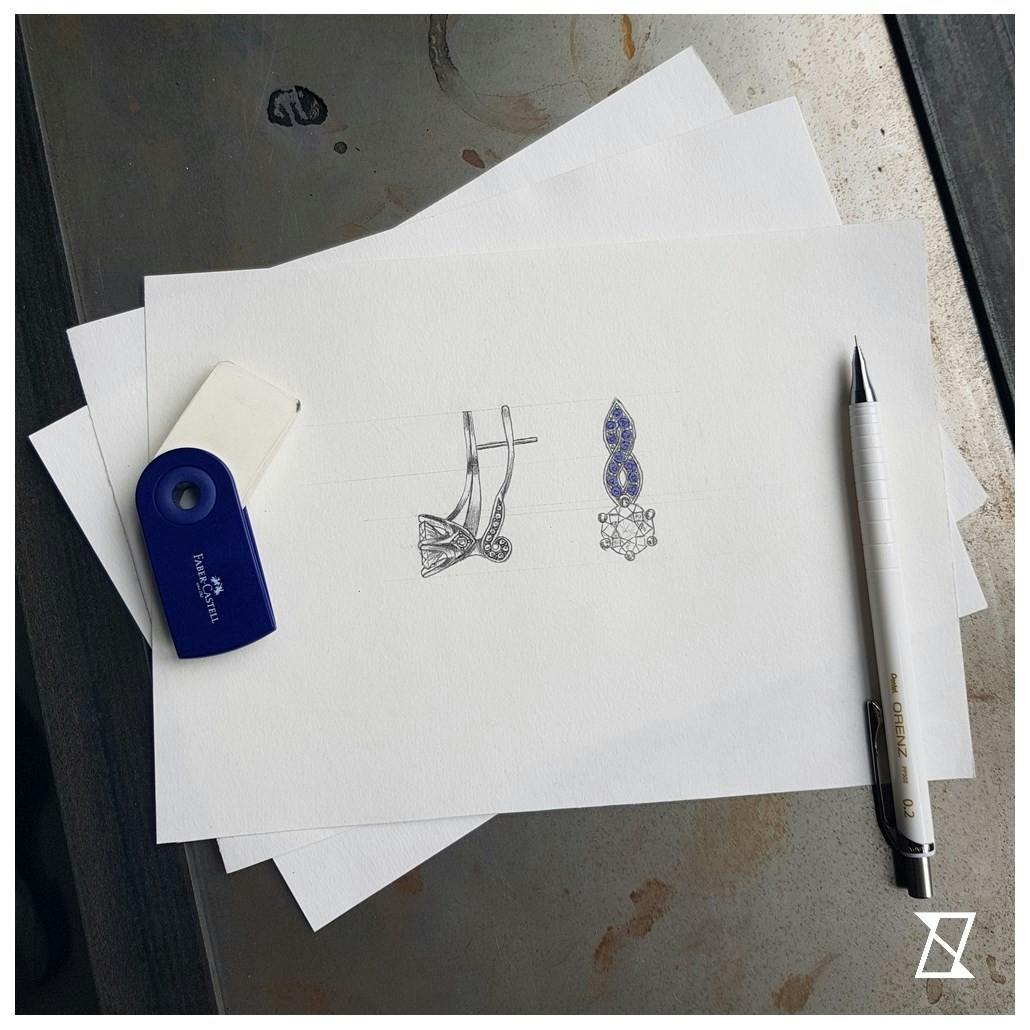 To do this job, it was necessary to find a broker with these stones in stock, and not just advertised. What is the difference? Sometimes it takes three weeks to complete the order for the stones themselves, because even though the broker has them advertised does not necessarily mean that he has them available for shipping right away. At the same time, for the project to be a success, he has to offer the fastest courier service in the world. However, even this does not guarantee success, as sometimes in Poland it takes items over a week to get through customs.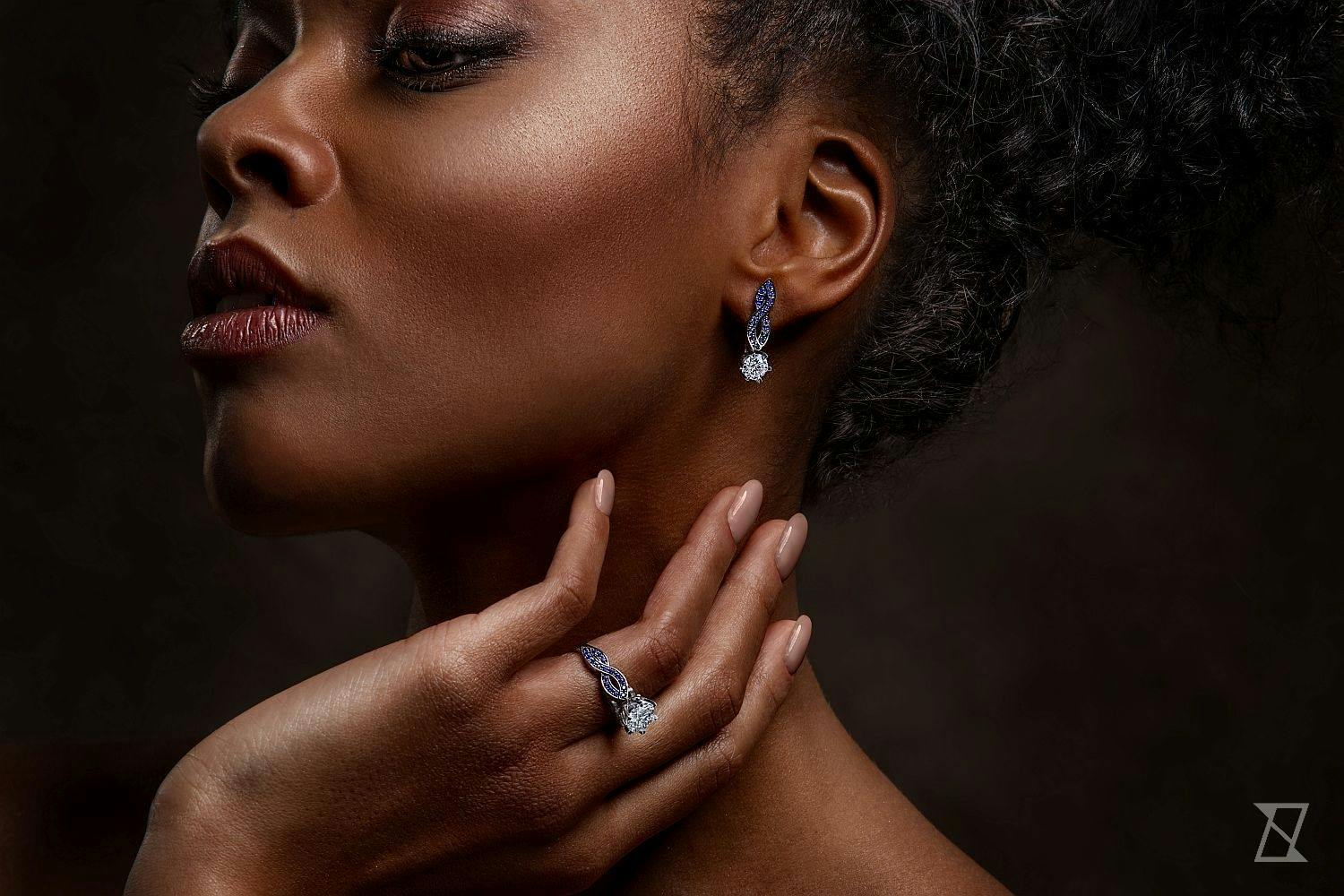 After extensive research, we found a suitable supplier, on the other side of the world. The only thing left to do was to make sure the package arrived on time. In the meantime, we managed to find a set of small sapphires and diamonds, prepared the earrings and the ring in which, once received, the centre stone would be set. Then, after successfully making it through Customs, the stones arrived in my workshop on the very same day the customer received the set.
Thanks to proper planning and smooth cooperation from all the participants in the project, it was possible to prepare the order for collection on time. Then there was an photo session, and an hour later the set was collected by the client's representative.