The subtle connection between classic and modern is really fascinating. It can lead the designer in a direction that has not yet been discovered and can contribute to creating something completely new. The same is true when it comes to inspirations from nature.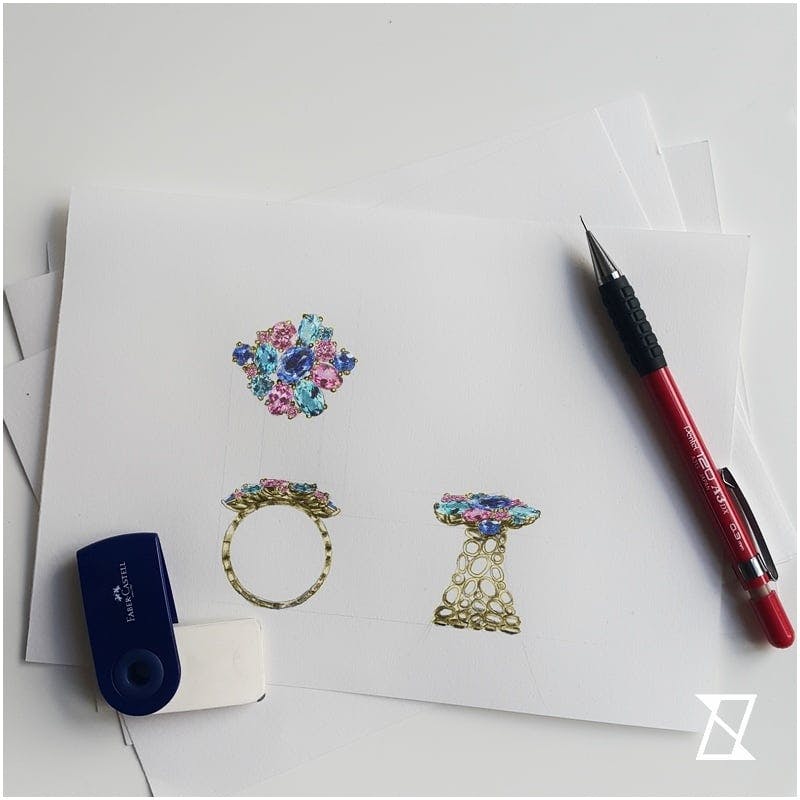 Observations of plants and flowers complimented by insightful conclusions can bring about a new creation, which takes on an almost surreal dimension.
The ring below is the result of such conceptual thinking. First, the idea was transferred to paper. Then I started searching for stones. Choosing a set of sapphires and topazes with specific dimensions, even saturation and similar clarity required a lot of time and effort. When the stones reached my studio from the other side of the world,  I chose from the larger set, those that perfectly matched the design.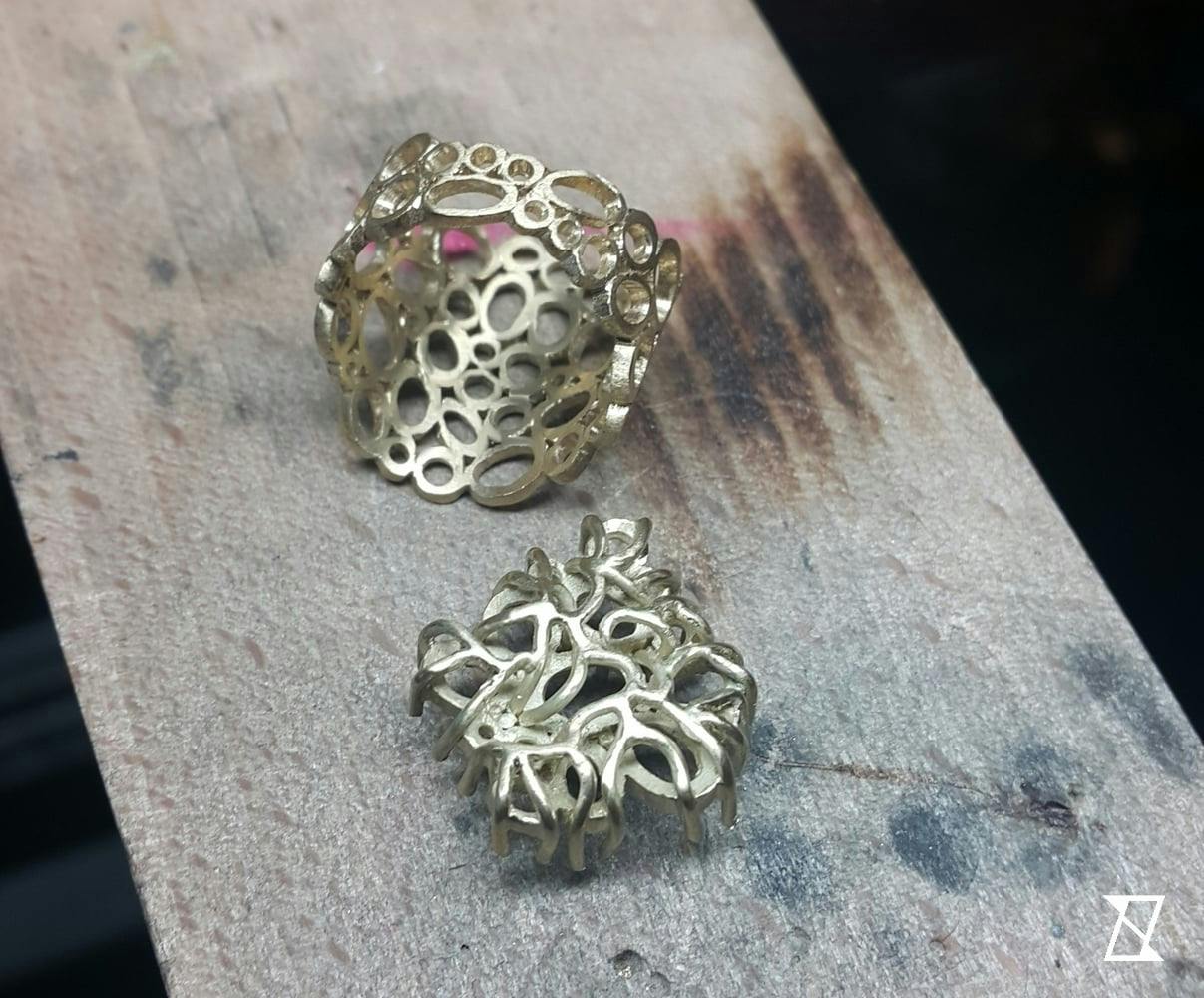 Then I started preparing the setting in yellow gold.  The band was hand-carved from one piece of metal. Similarly, the setting consists of a single plate, onto which prongs holding the stones have been soldered, forming an organic mosaic that can be seen from underneath.  After putting it all together, the stones were covered using the techniques of the old French masters, where the tables of individual stones form one surface.