I really like working with clients- they have great ideas and I am always pleased to get their input. It gives me great satisfaction to design their concepts, and I enjoy the challenge of implementing them! One example is this fanciful locket project prepared for Mrs. Agnes.
A locket is a form of a pendant-box in which you can store a photo.
The idea seemed worthy of my attention. Apart from brooches, a locket is probably the least popular type of jewellery. In addition, she requested that the pendant have a diamond and an initial.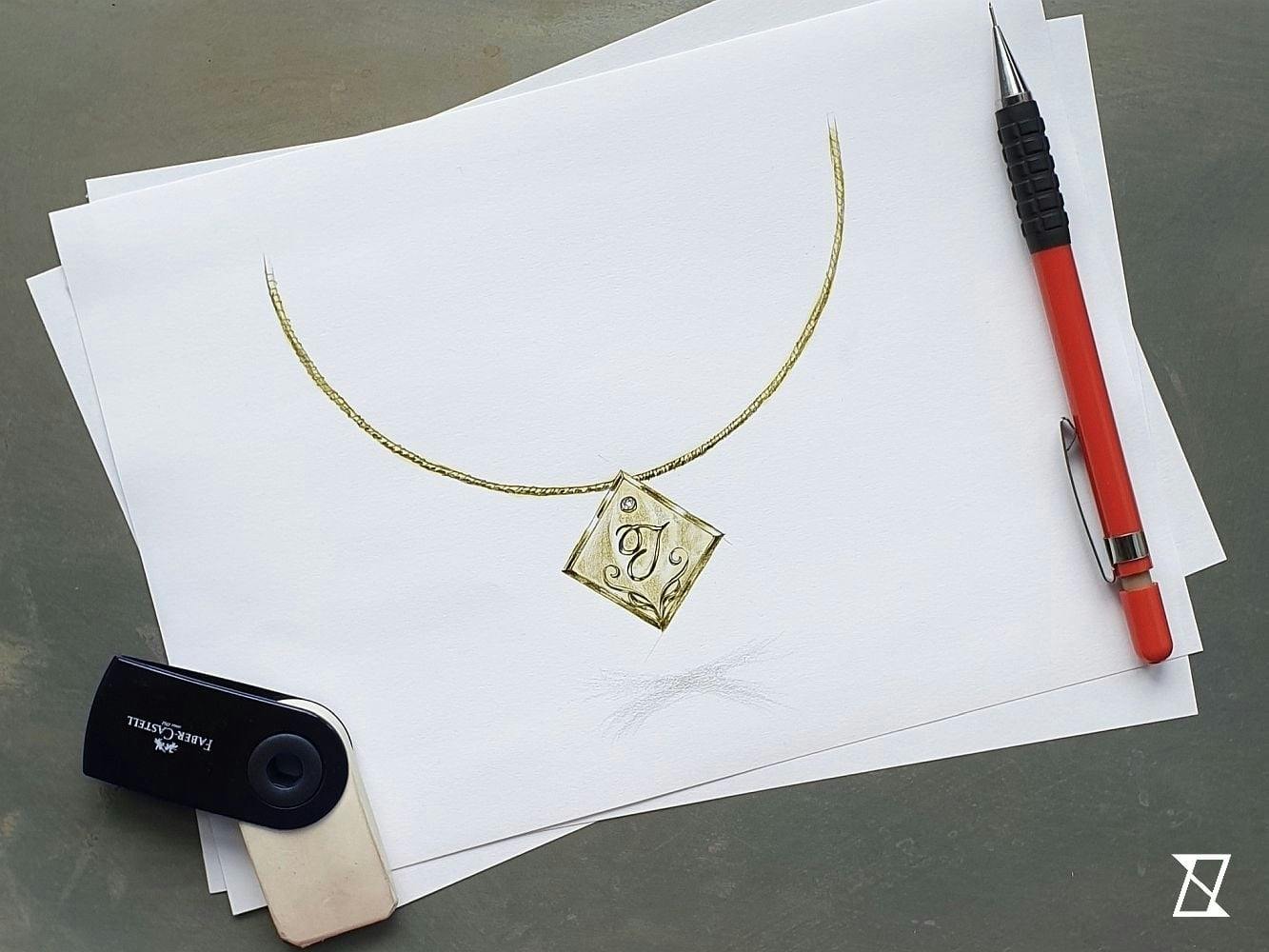 To keep the form clean, I hid the hinge in the bottom plate. Thanks to this, you cannot see at first glance how the locket opens. The sling, through which the chain passes, is also hidden on the reverse of the pendant. The letter engraving was completed with a subtle floral motif. The negative space is divided by an engraved line.. The whole necklace is made of yellow 585 gold.