The birth of a baby is a special moment. It is accompanied by emotion, maternal feelings, but also responsibility. The baby is like a delicate plant. It requires love and patience for it to grow. I was asked by a client to design a ring to mark this momentous moment.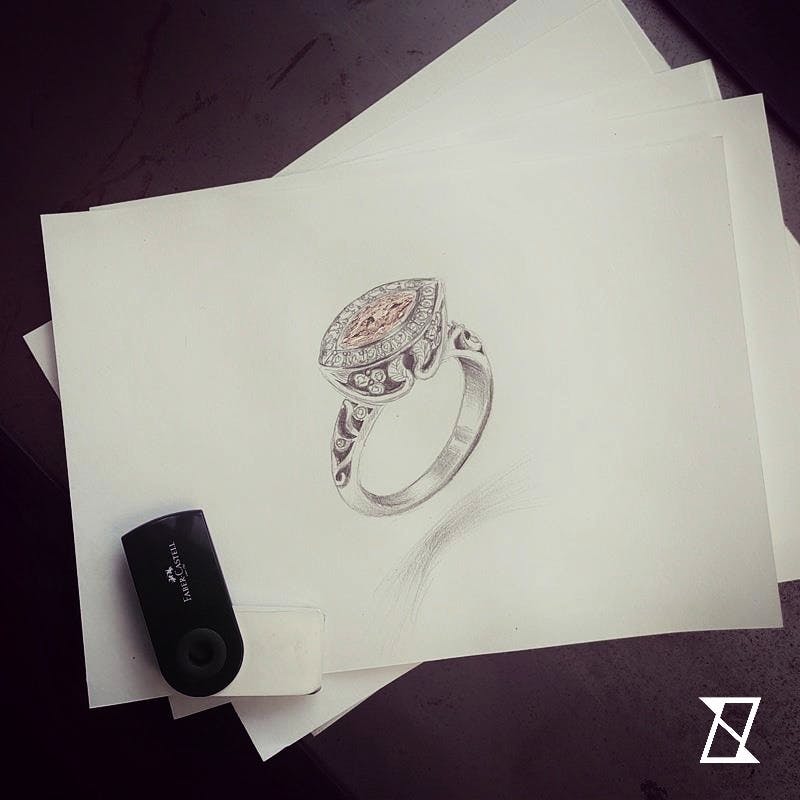 The delicate, plant form of the design refers to the tender upbringing of a child. The leaves at the bottom of the bezel have been arranged symmetrically and form a subtle cradle in which the main stone, a natural pink diamond, is set.
The price of a pink diamond is estimated to be twenty times higher than its white counterpart.
Stones of this type are very difficult to find. The marquise cut, also unusual for this colour, fits perfectly with the design. It is complemented by small white diamonds.