Once, in an old Soviet book, I came across a table showing the composition of 14k rose gold. On this basis, instead of using nickel (which is harmful), I did several trials with palladium (a metal from the platinum family) in the 18k alloy. The effect was surprising because most rose gold still has a strong shade. of yellow However, after selecting the correct ratio of palladium to pure gold, I was able to get a much cooler tone. This alloy is unique - so far I have not come across any jewellery with a similar composition of gold.
Rose gold palladium is unique alloy in 18k proportion.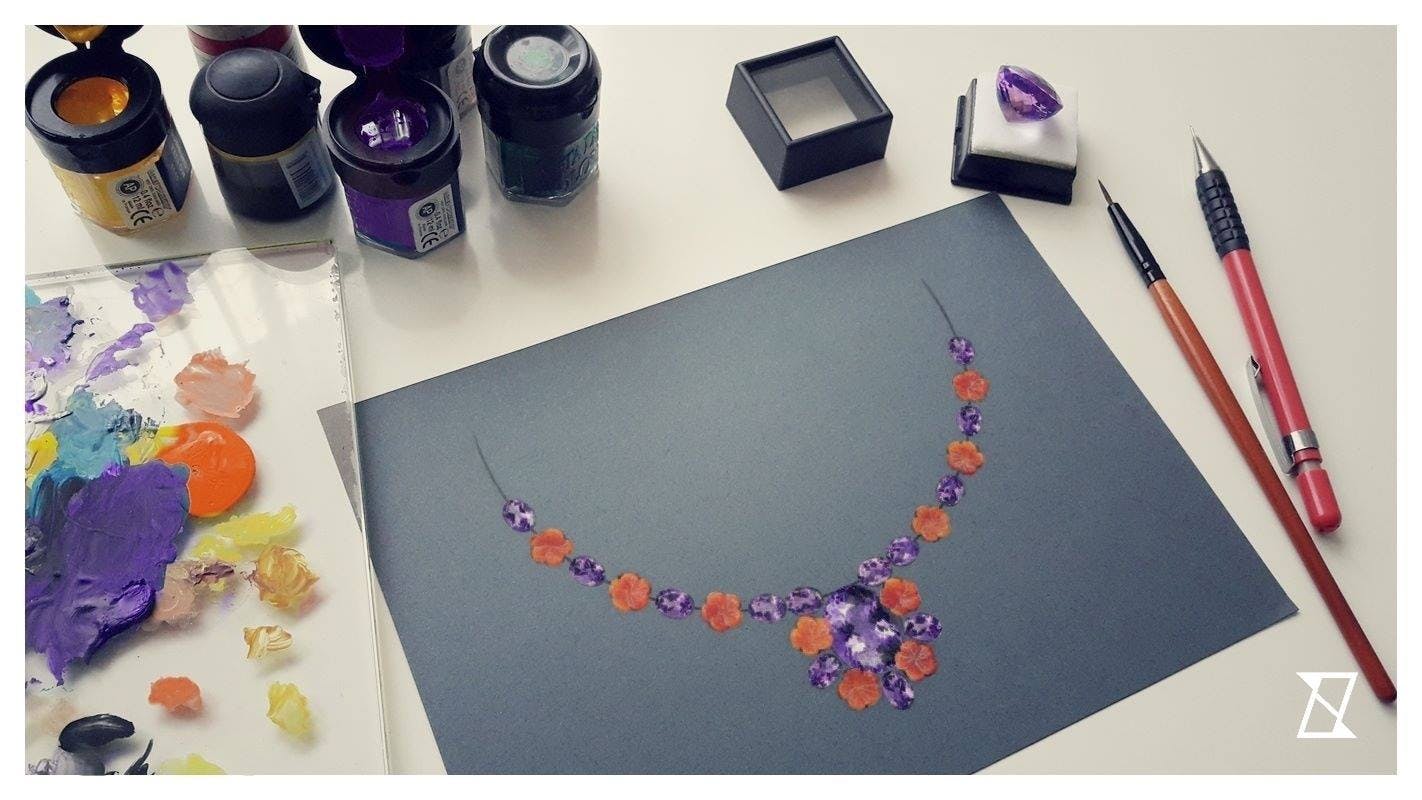 Now, what about the stones? The amethyst for this project was originally purchased in Thailand and was initially 38 ct. Due to its clumsy finish, it was necessary to recut it, and it lost 5 ct.; but thanks to a Italian gemstone cutter (Paolo Sacchi), it gained a beautiful checkerboard cut. Paolo obtained and polished a set of smaller stones, which in colour, saturation of hue, cut and cleanliness perfectly matched the main amethyst.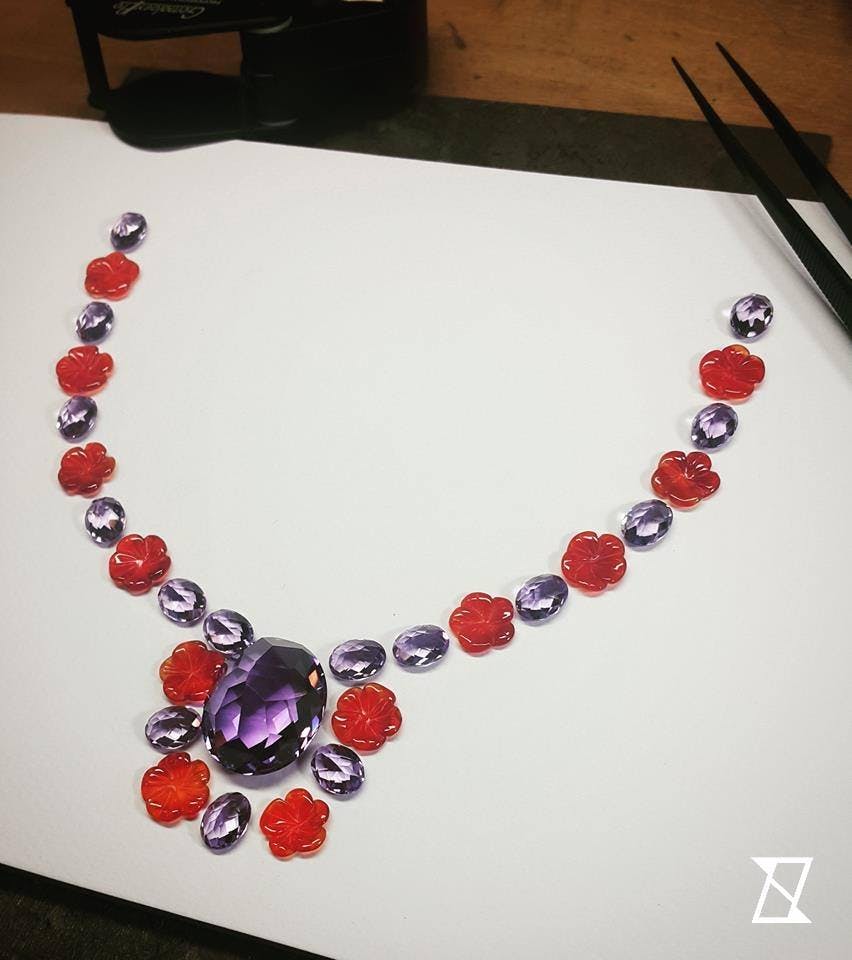 The next step was to find a flower-shaped carved carnelian. After many weeks of searching, I was able to obtain the appropriate raw material and a lapidary workshop to adapt its shape to fit the design idea.
Now, having gathered all the elements, I could start assembling the necklaces and setting the stones. This process took several weeks, but the end result exceeded all expectations.