In combat, a bear hits his prey with its mighty paw and rips the body into pieces with its powerful claws. It is capable of killing a deer with just one strike.
According to zoologists, bears are even more dangerous than big cats such as lions. They mostly tend to avoid people, but if they are provoked or threatened they are capable of attack. When a hungry bear smells prey, it growls impatiently. An attacking bear, therefore, may represent a wicked ruler who oppresses his subjects. The Bible book of Proverbs offers an apt description of such a ruler: Like a growling lion and a charging bear is a wicked ruler over a helpless people. (Pr. 28:15, NWT2013)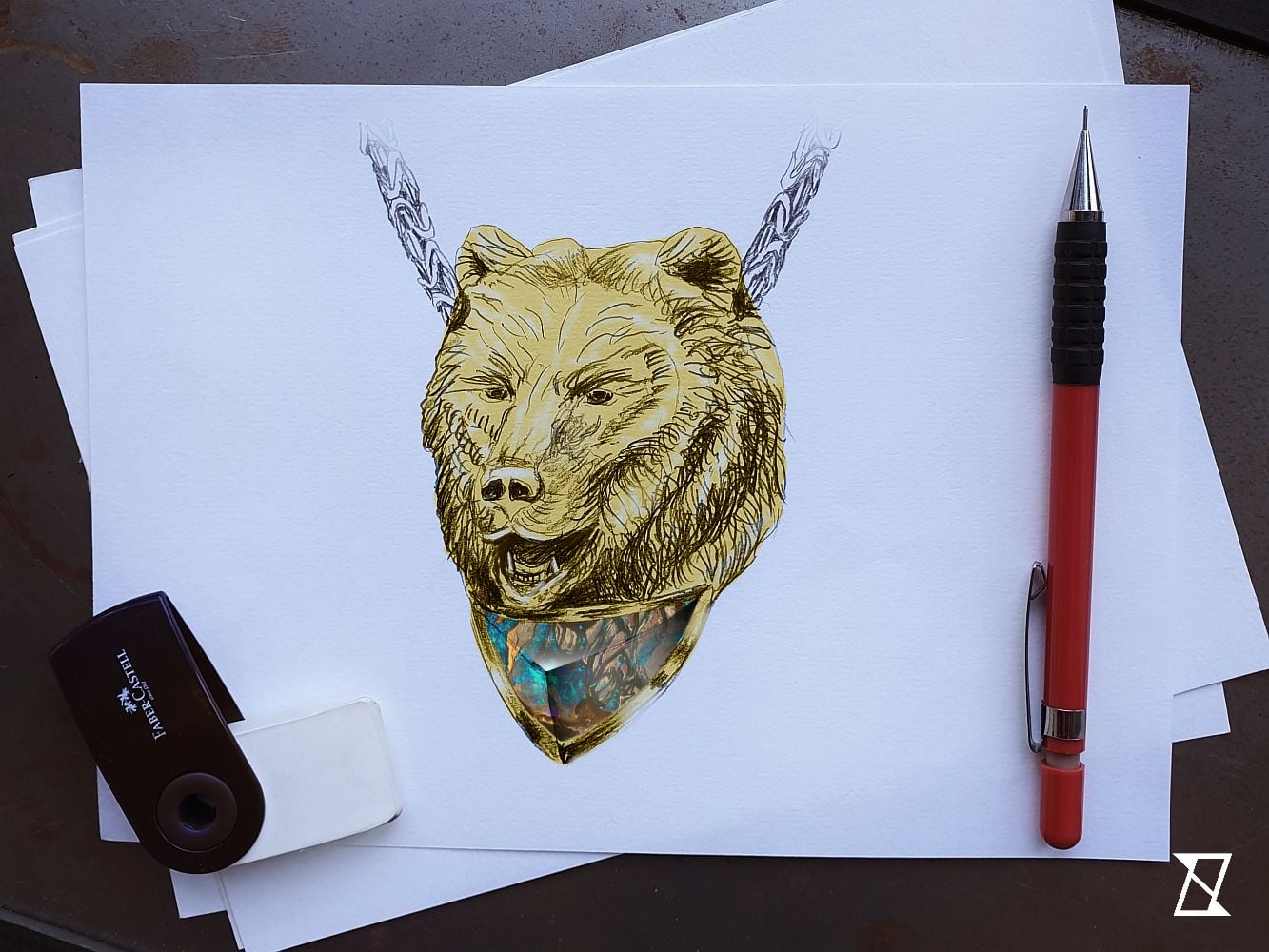 A bear rightfully symbolizes power, strength and courage. Those qualities were my inspiration when I was designing this necklace for Michael. It consists of a deep-carved pendant in the shape of a bear's head, hanging on a royal weave chain. The chain is formed like chainmail, which, despite the use of round links, has a square cross-section. Each link goes through four others, yet the chain is flexible and hangs nicely around the neck.
Under the predator's neck I designed a shield, in the form of a framed black boulder opal. The gemstone was brought from Australia as a raw specimen weighing 22 ct and has been cut to order to match the setting. The final version of the gem weighs 14 ct.