An engagement is one of the most romantic and charming moments in life. How can you encapsulate this special moment? What could be a memento for the future that would remind you of this wonderful time with every glance?
The most important thing is full commitment to your future fiancé. After all, an engagement ring is only ordered once in a lifetime! Therefore, the selection of gems and ore is crucial. What should the stones be like? Diamonds provide a great accent as complementary stones; nothing adds charm to jewellery like tiny sparkling diamonds. However, the main stone, through its colour and shape should symbolise what it means to its future owner, and each gem has its own unique character.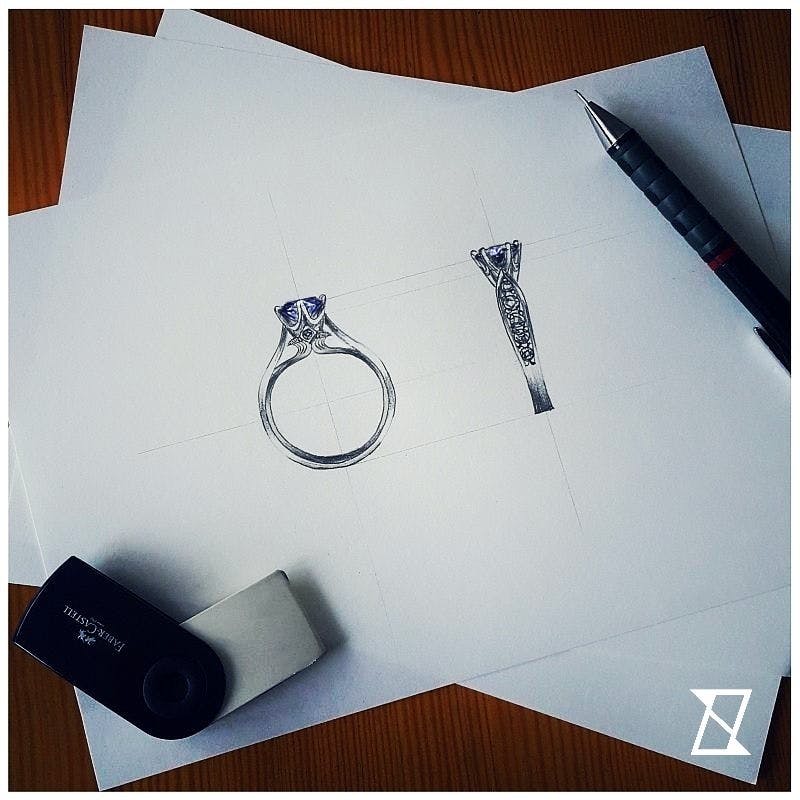 For centuries, sapphire has symbolized nobility, truth, honesty and faithfulness. In folklore, history and art, sapphires have always been associated with the colour blue. The stone in the ring below has a weight of 1.50 ct, a diamond cut, as well as excellent clarity and colour. Such a stone in the company of white diamonds is a unique composition. This ring is made by hand in white gold, making it a unique gift that displays beautiful artistry and proves the feeling of the fiancé.