Some time ago I had the pleasure of designing an engagement ring for Mr. Daniel's fiancée. The raw ruby for this project was cut into an unusual shape resembling a sugar loaf. The platinum ring has been decorated with an intricate pattern at the customer's request.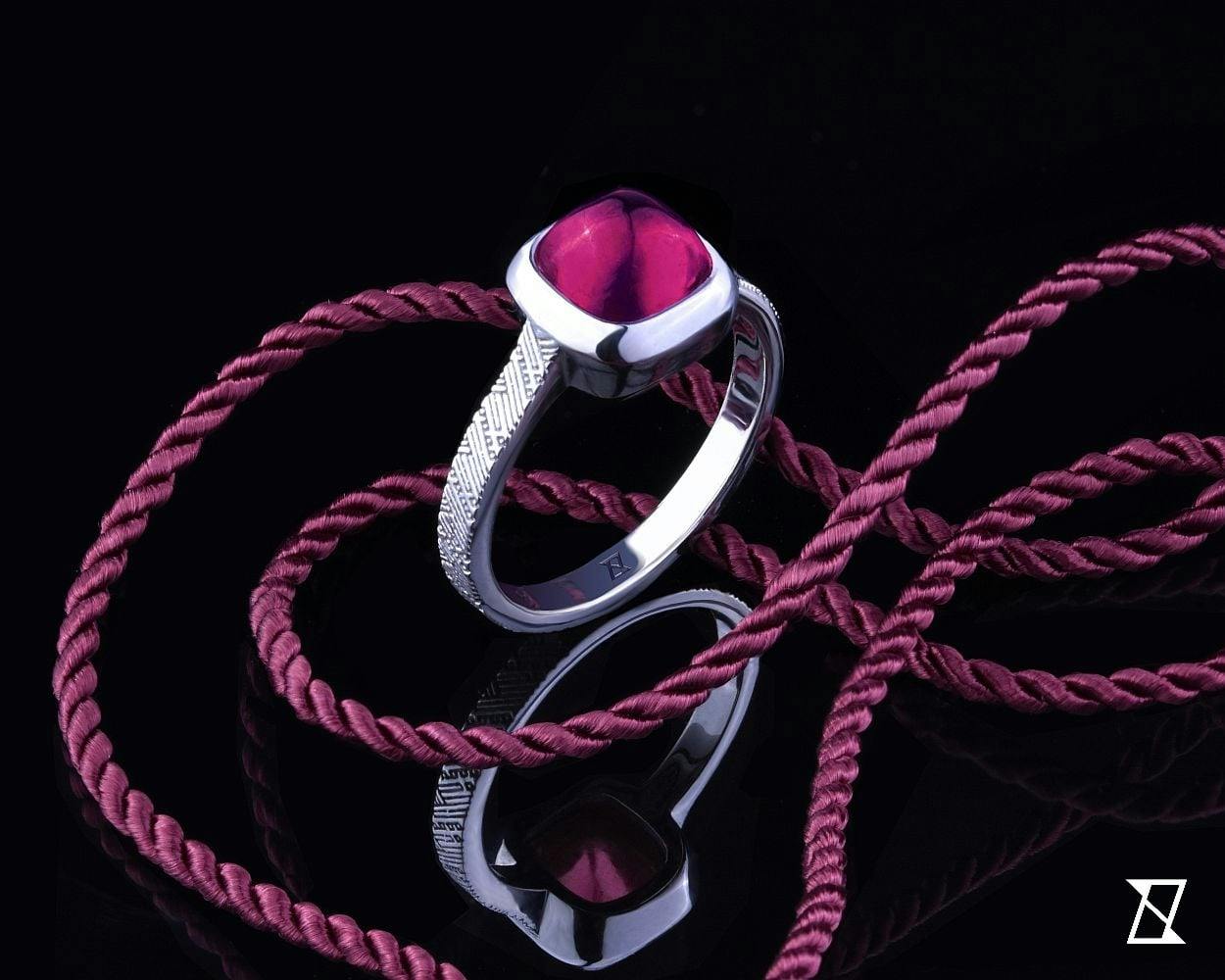 Platinum requires extremely high temperatures for it to melt, and is very difficult to polish. Due to its unique properties, this metal has become a symbol of purity, endurance and true love.
Now is the time to design a set of wedding rings! The pattern was to be enlarged and adapted to the different widths of the bands. The woman's wedding ring was narrower, while the wider one emphasized masculinity. The set is carved in solid platinum.