Amanda is a talented singer from London, working with bands such as Morcheeba and Yimino. I designed a ring for her referring to the artist's musical style.
Ross (a guitarist from Morcheeba's band) and Amanda's husband were going to be playing a concert in my town in a few weeks! As a Morcheeba fan, I couldn't miss the opportunity to see Ross and give him a gift for his wife… but would I be able to make the ring in time for the concert?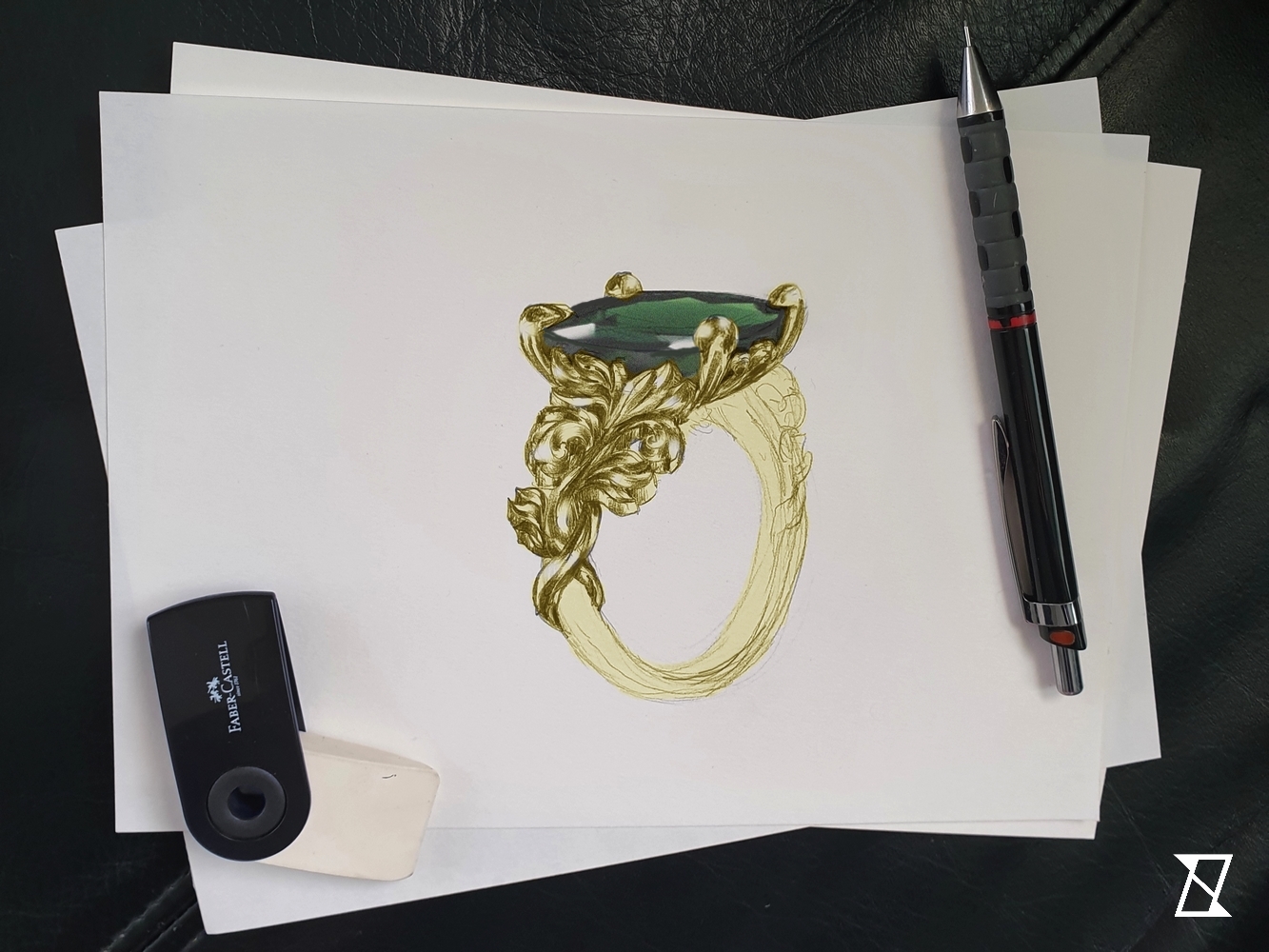 The design assumed a complex floral form, intertwined with decorative twirls and elements of construction. The whole thing was to be made by hand using various goldsmithing techniques. In addition, the perfect stone came from Thailand.
My fears of not completing the ring in time were dispelled a week before the concert, when a courier with a package knocked on my studio door. Then, the one thing I had left to do was make the ring itself. This design was challenging: it was extremely intricate and had to be designed to hold a tourmaline with an unusual cut, making it very difficult to set. I shaped a wedding ring and soldered two three-dimensional ribbons to it, on which a floral motif was engraved deeply by hand. The stone was set under a microscope, due to the delicacy of tourmaline, and the thickness of the prongs holding it.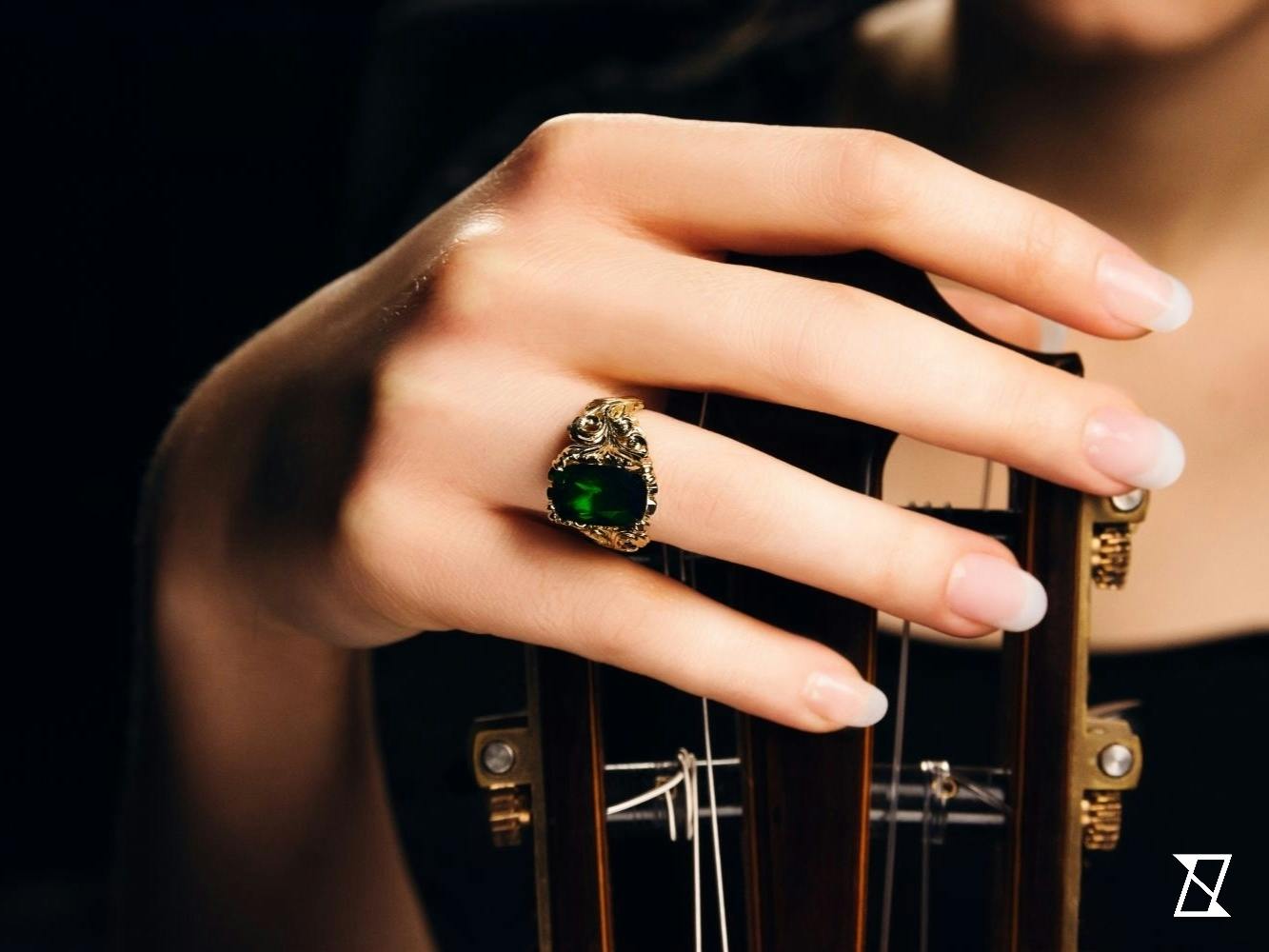 I managed to finish the ring on Saturday- the day of the concert! The photoshoot in the studio lasted only an hour as I had already made an appointment with Ross at the hotel to hand over the ring. All of this happened just 2 hours before the concert! What a satisfaction it was when I presented Ross with a ring for his wife, Amanda! Now all that was left to do was to take advantage of this exceptional concert. The next day, Ross returned to London and gave the ring to his wife.