Mrs. Joanna is an architect. She asked me to design a ring with a stone that she received as a gift from her husband. It was a Tourmaline with an unusual cut and unique colour.
Indicolite is one of the rarest types of tourmaline.  It is known as Indigo Tourmaline. It brings to life both the uniqueness of this mineral as well as its unusual colour, which is similar to the colour of sea water.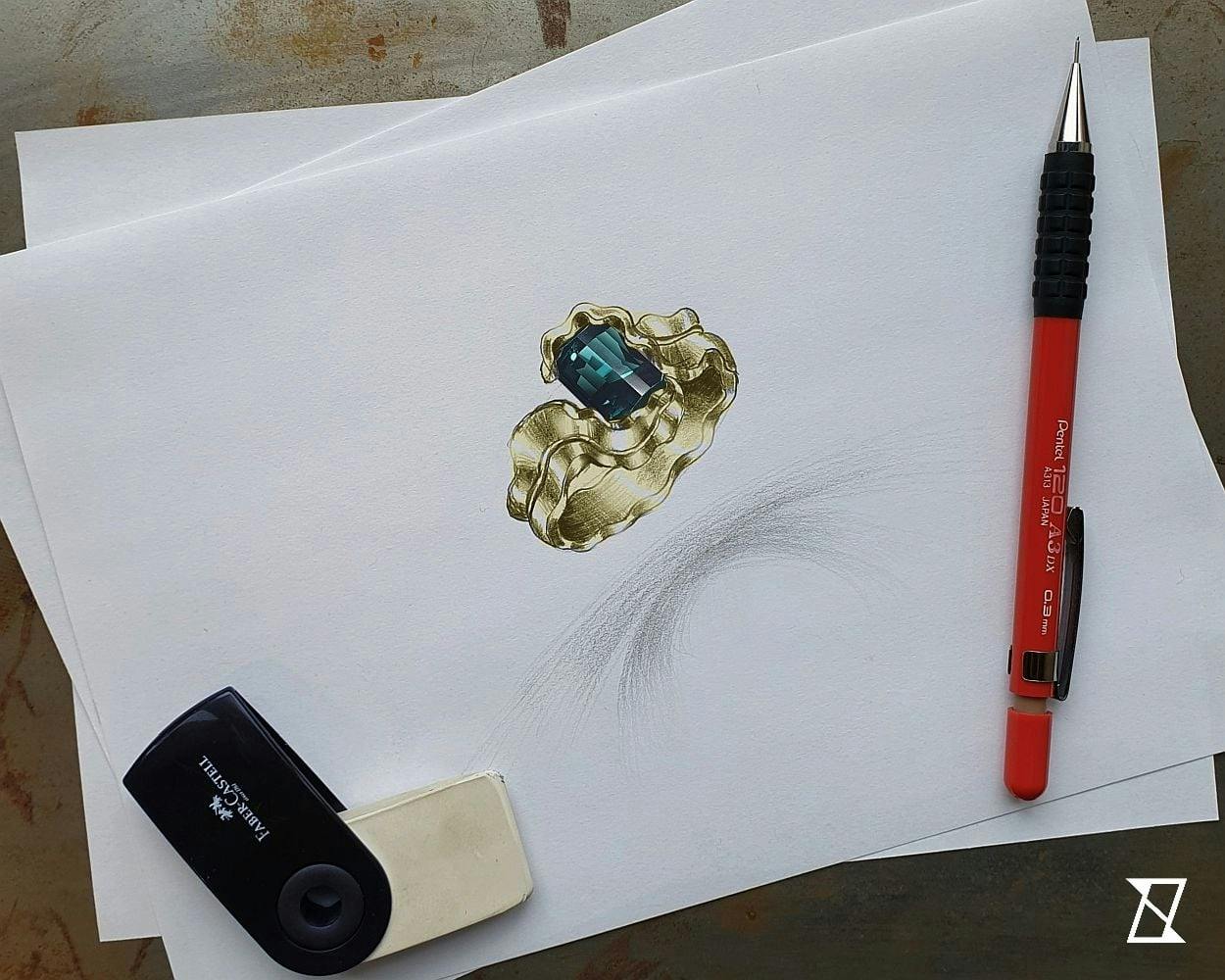 We started with a pencil drawing of an original design. However, for Ms Joanna, it was not only the originality that mattered, but also the detail of the design. After the second interview, Joanna sent me a simplified drawing, which I could then use as a basis for my work. I then decided to change not only the design, but also the way I presented it. I made a vector drawing and let my architectural imagination run wild.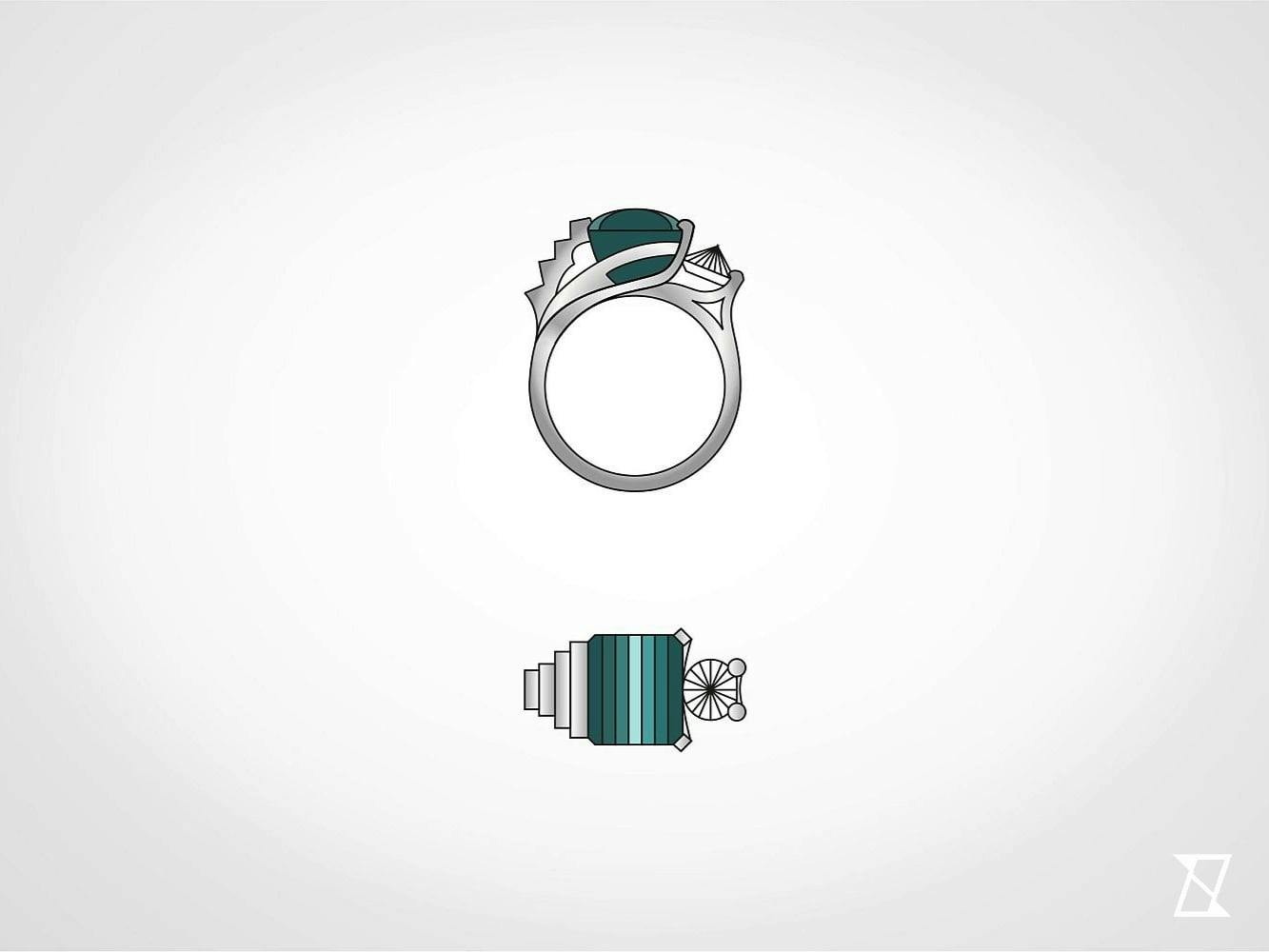 The main element of the structure is, of course, Tourmaline, which acts as a pavilion with a faceted vault. The setting is a combination of dynamic lines with geometric rhythms. On the right side there is a "glass dome" of white Sapphire, set with a culet upwards which resembles an astronomical observatory. Its openwork setting counterbalances the main element. It adds lightness and dynamics to the design. I also introduced a theatrical element: "Stairs" on the left side of the tourmaline, straight from Cirque du Soleil, in which the negative space resembles a crow's head and gives the whole project a air of mystery and fantasy. The ring was made in 18 k white gold.