Morganite, also known as "pink emerald", is a highly valued variety of beryl. It was discovered on the coast of Madagascar in 1910. It was named after the famous financier J. P. Morgan, who was a banker and collector of minerals.
The subtle colour of morganite is due to trace amounts of manganese. In this stone, a unique optical phenomenon called pleochroism takes place. It involves a change of colour from pink-yellow to pink-blue, depending on the direction of the light.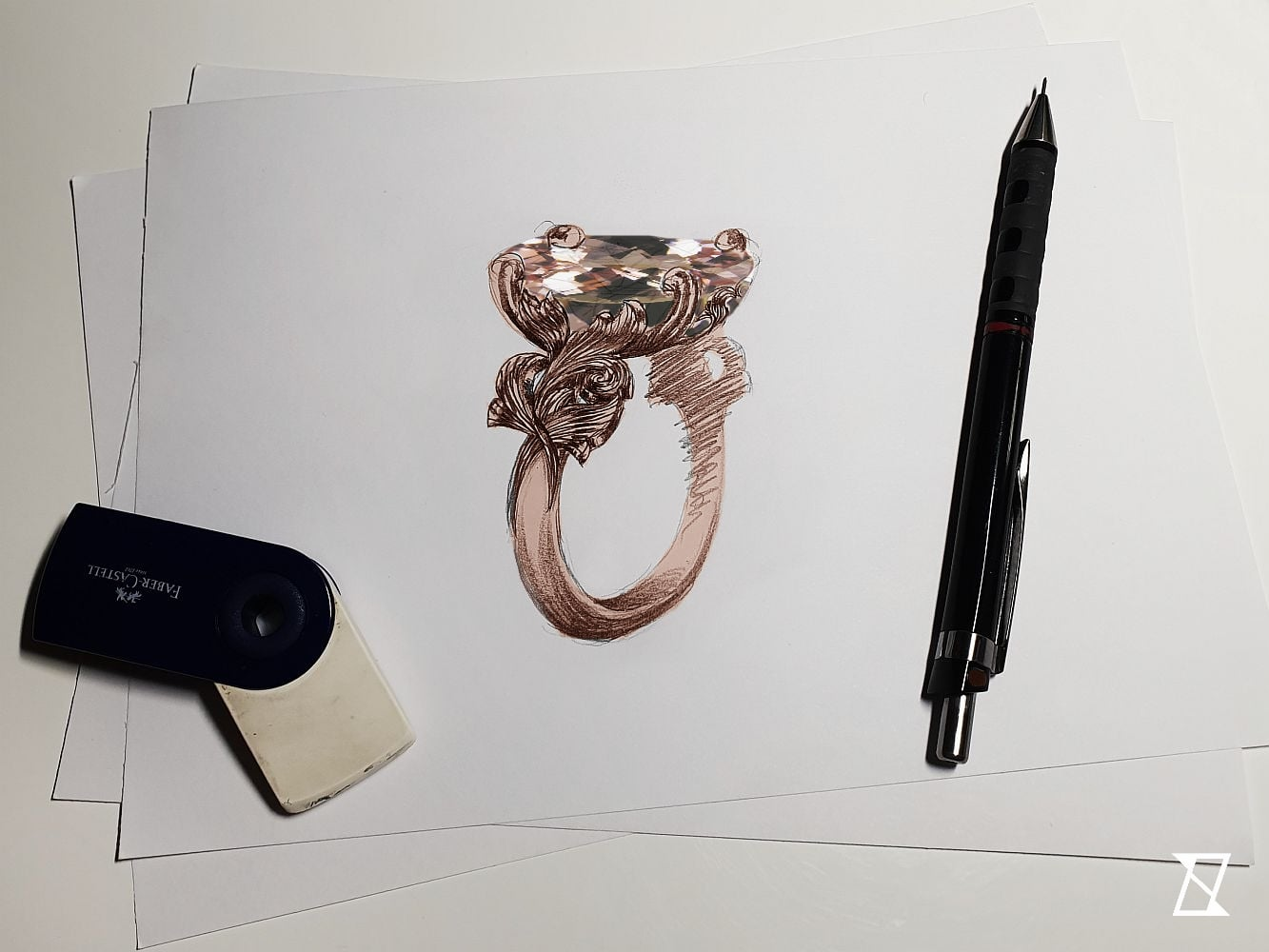 I have been thinking for a long time about making unique jewellery with this stone. Therefore, I was very happy when Mrs. Ewelina contacted me about making a ring with large morganite stone. I wanted the stone for this project to come from Madagascar, where the most valuable specimens of this mineral originate.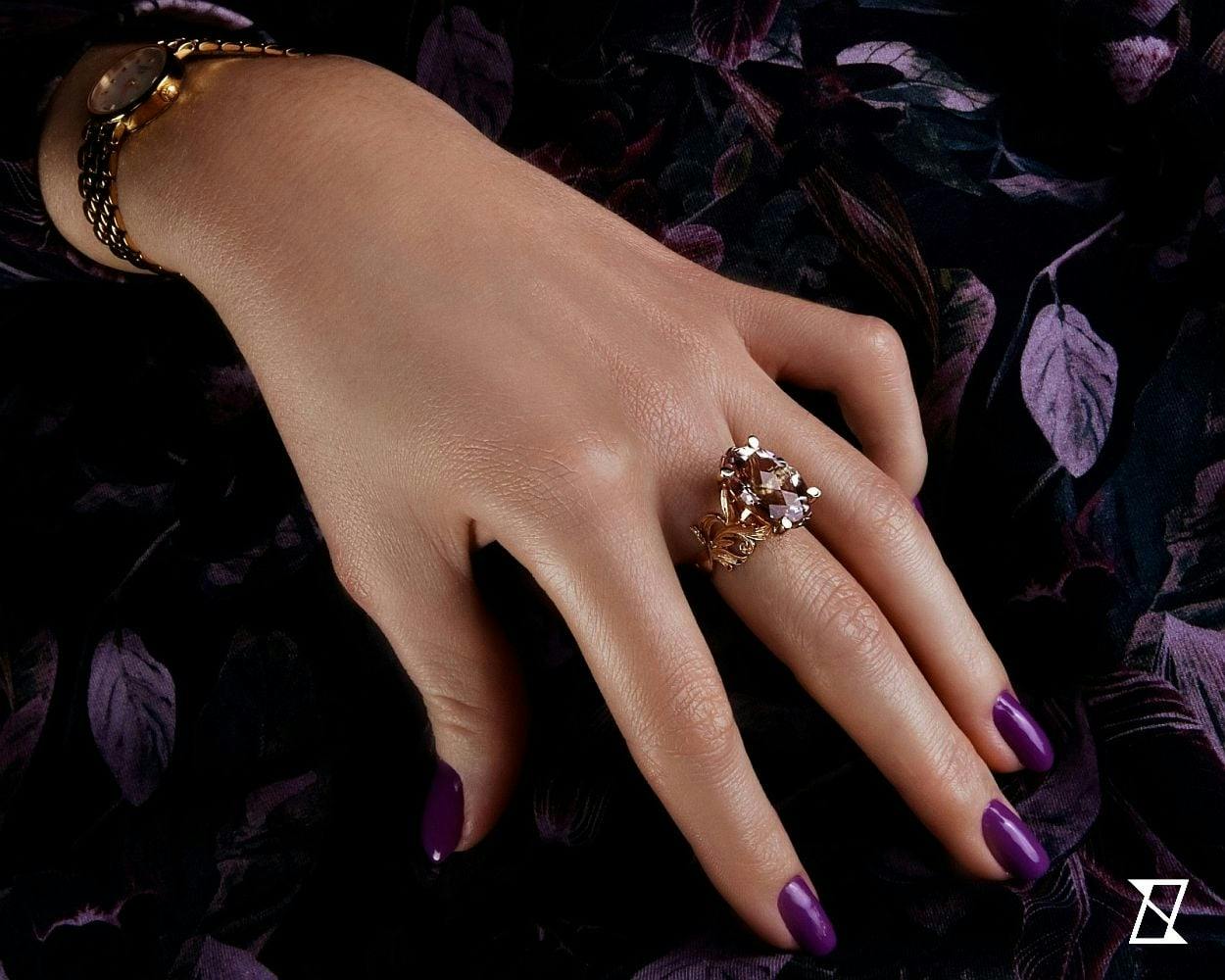 After extensive research, I found a supplier who had a stone of the right quality. The morganite had a weight of 8.50 ct., a beautiful pink colour, and high purity. I designed a floral composition for it in the form of stylized ginkgo leaves. Inside the ring I designed folding butterflies, so that it fits closer to the finger and does not twist. The whole piece is made of rose 585 gold.