Amber, like other precious stones, appears in a range of tones. The most expensive are tones of white and butter yellow. In turn the popular, transparent variety reaches a high price when it has pieces from the world of fauna and flora embedded into it.
Amber is like a three-dimensional time capsule that gives us valuable insight into prehistoric ecosystems. Some types of fossil resin can be found in soil, while others displaced by sea currents are thrown about loosely onto the Baltic coast.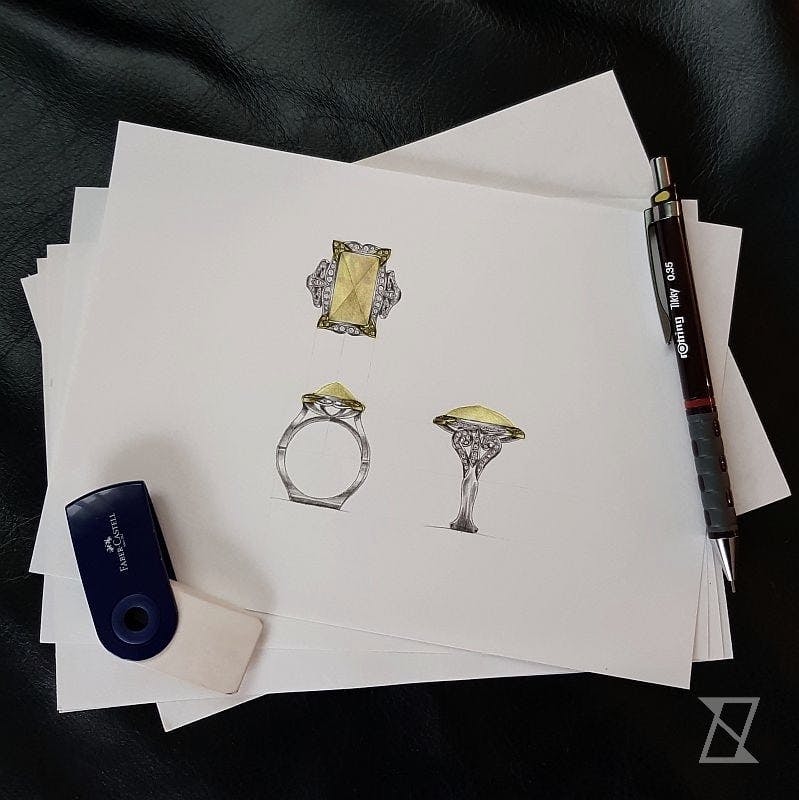 The ring below alludes to the power of the sea. The band is washed with breaking diamond waves. Its lower part allows you to place the ring on a flat surface and enjoy its beauty not only when placed on your finger. The amber, with its excellent tone and colour saturation has been cut into a sugar loaf shape. It has been handpicked for this ring from four rough pieces. The diamond halo around the amber emphasizes its unique shape. The whole piece was made in two-tone 14k gold.