Caretta is a type of sea turtle. When I received an order to design and make a ring which was to use this species as its motif, I did a little investigation. The life story of this creature is absolutely amazing!
After hatching, the Loggerhead turtle embarks on an extraordinary journey (the route of which is up to 13,000 kilometers) to return to the beach from where it once hatched.
How can such a fascinating feat be associated with the symbolism of an engagement? I naturally started with paper and pencil. Then I contacted a broker with access to a mine in Lemshuko (Tanzania), from which the exotic mineral called tsavorite is derived. This stone is in many ways superior to the emerald.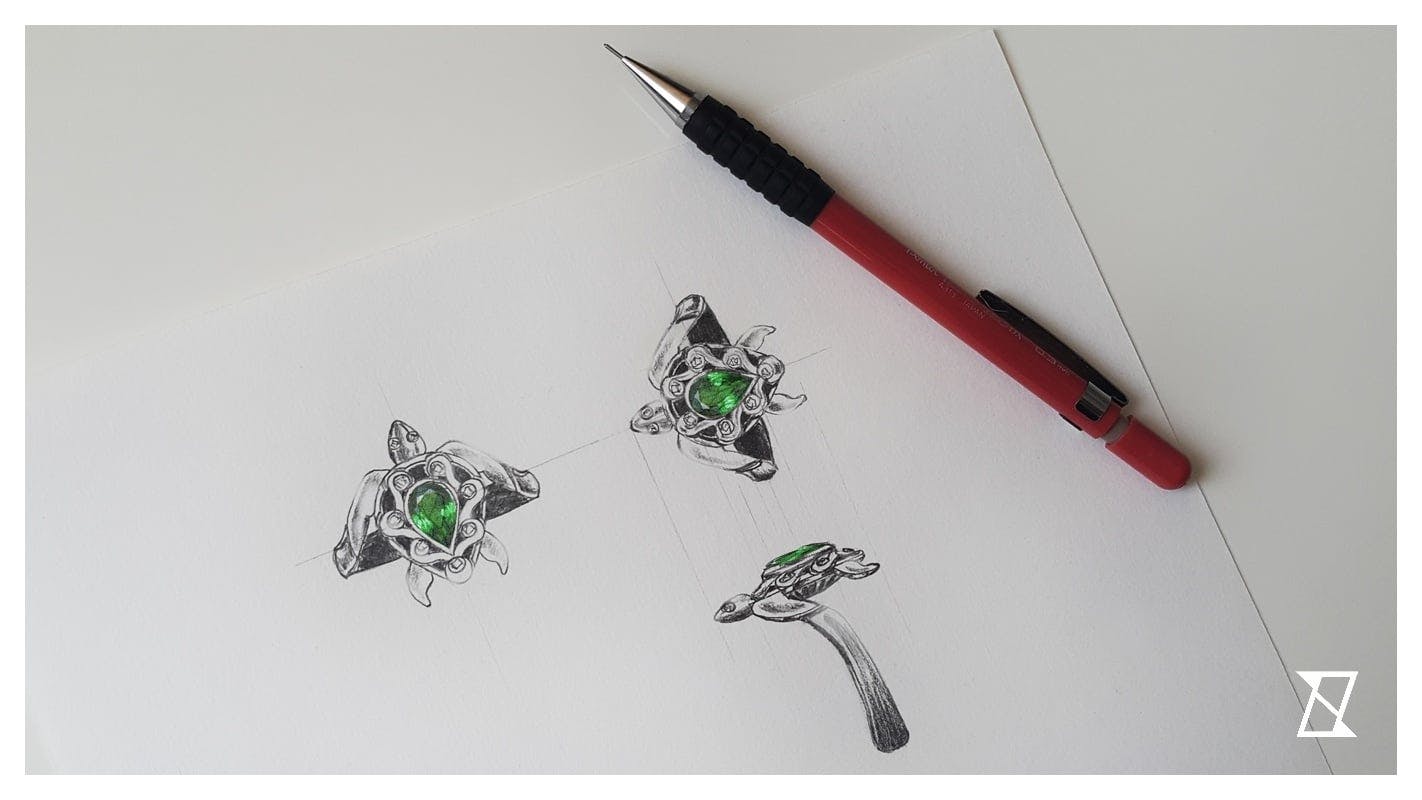 In England, I found a company selling aquamarine that was to be used as the turtle's eyes - 1 mm in diameter. After receiving the parcel, I chose the appropriate size diamonds and arranged them around the main teardrop-shaped tsavorite. This composition was, at the customer's request, framed in green gold.