The Alpha is the dominant wolf that has the highest social position in the pack and acts as a leader. It gets priority in the distribution of food, as well as in choosing a partner. Its activity increases at night and it remains hidden during the day.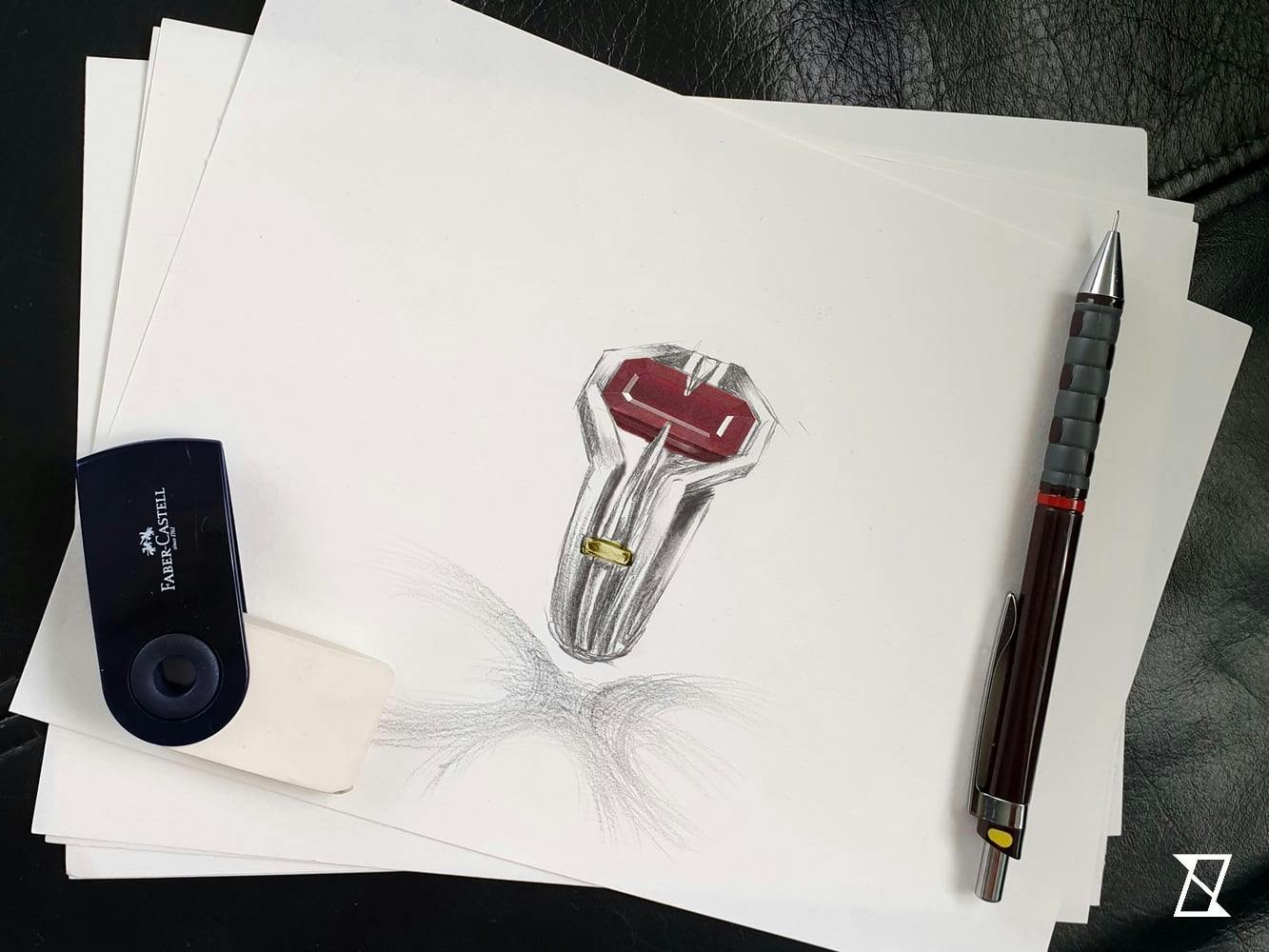 The struggle for social position is not limited just to wolves. Competition for influence has been fierce in both the worlds of business and politics since the dawn of time. Today it is no longer a matter of hand-to-hand combat, but of using an effective strategy and skilfully influencing the public's opinion. A real wolf leaves nothing to chance; it perfectly plans its tactics and skilfully creates its image.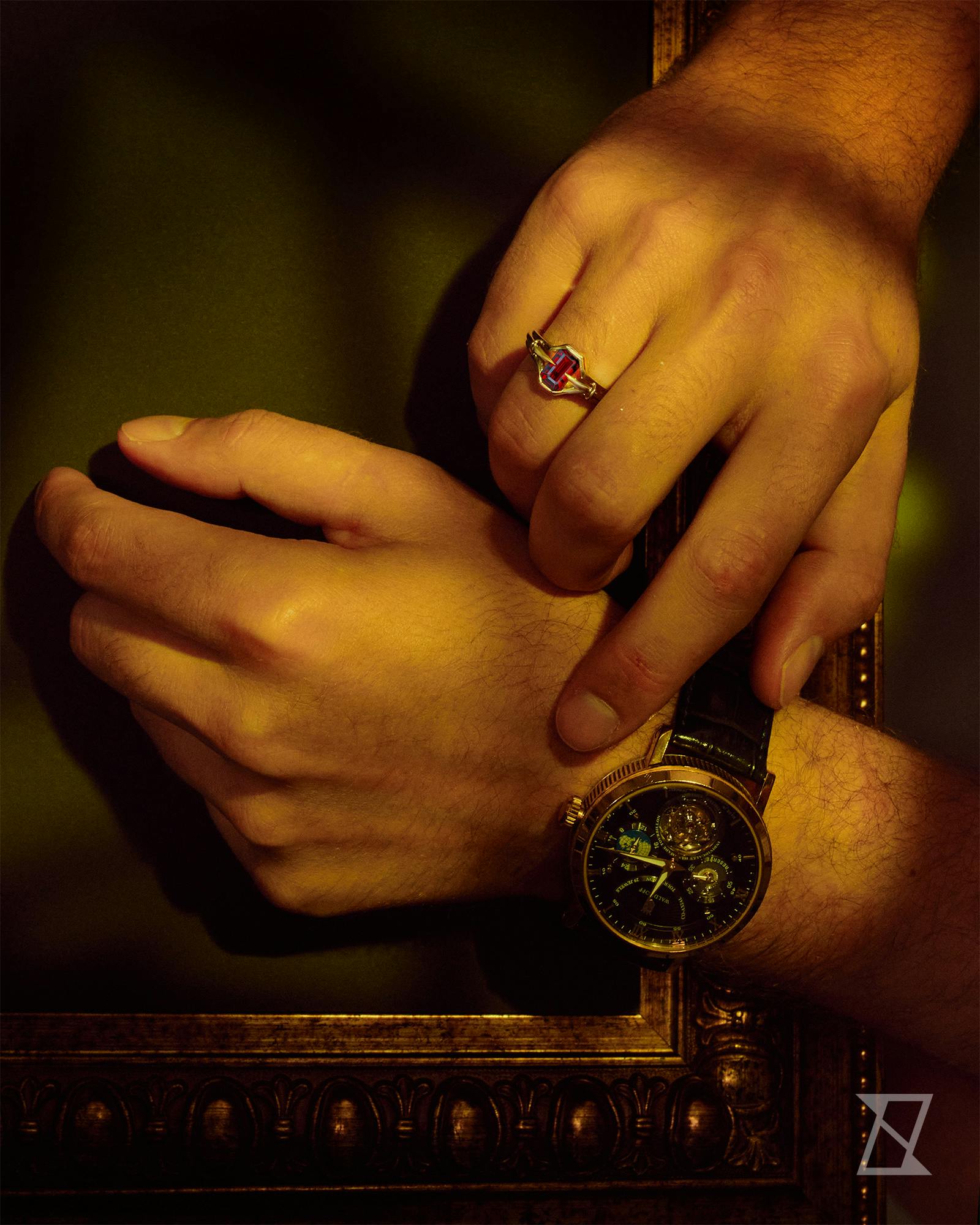 The ring below was designed for my client as a symbol of victory in the battle for leadership: a pigeon blood ruby with a rare octagonal cut, set in a geometric halo from which two daggers emerge. The ring was made in two colours of 14k gold.