Feathers possess a heavenly quality; their lightness symbolises the ability that you can rise above everything else. 
This was the thought behind the design of the signet, which Ms. Anna commissioned for her husband, a director. The feather motif had a symbolic meaning in this project, well understood only by the future owner.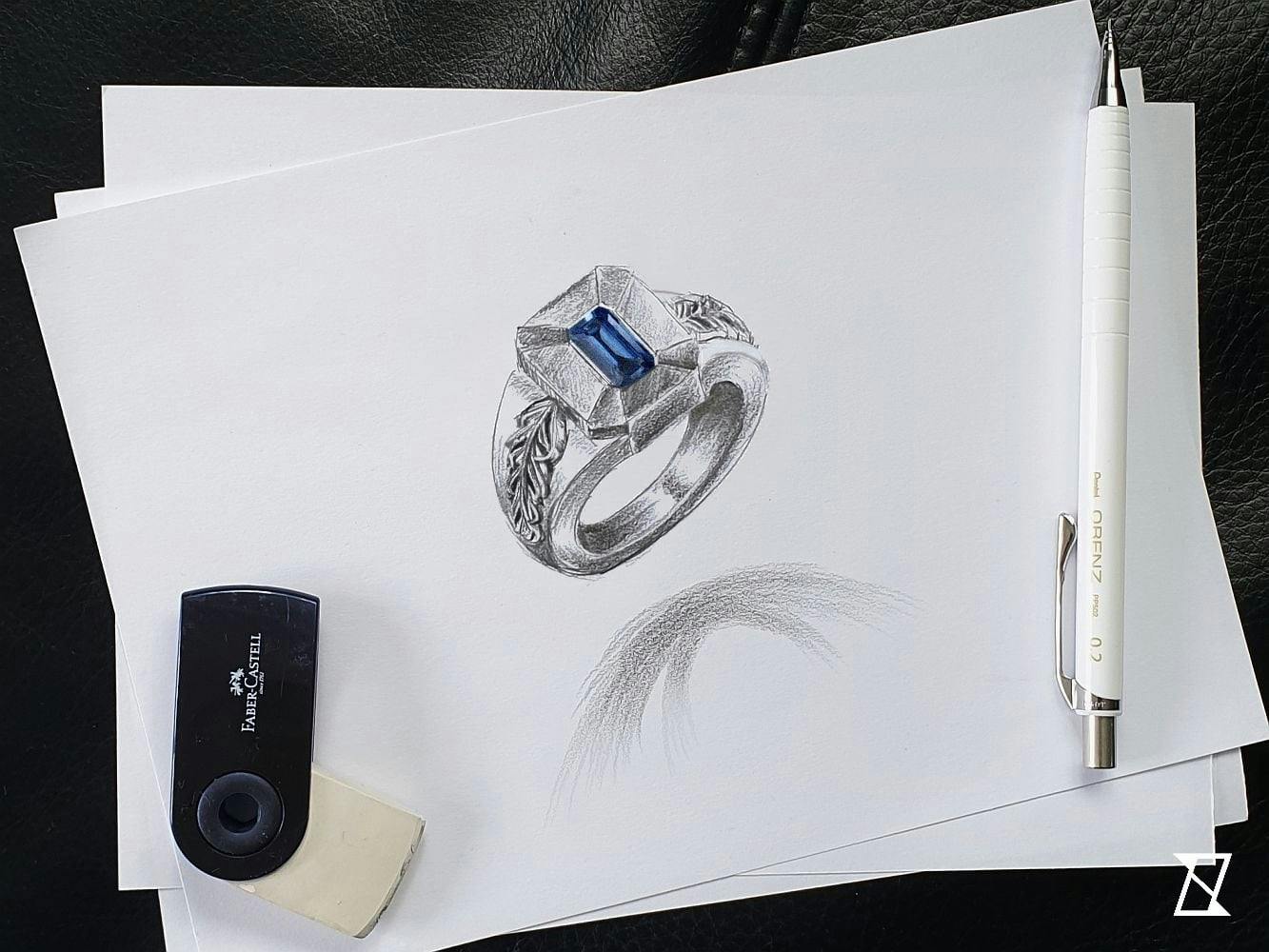 After interviewing the client, I drew two designs for the ring. The band of the signet ring widens upwards to embrace the main bezel. In the centre there is a Ceylon sapphire with an emerald cut, giving the shape to the setting. The feather passes under the frame and fills the space on top of the shoulders of the ring.