When the sun shines through the trees, onto the bright orange fur of a stalking tiger, the tiger appears to be glowing. It has black stripes and white patches above its amber eyes.
When meeting face to face with a rival, the tiger growls loudly, makes angry grunts and deterrent roars. It attacks stealthily with lightning speed! It covers vast territories in search of prey and can swim over five kilometres without resting.
No wonder the tiger symbolizes strength in many cultures. It is also a symbol of the energy drink that has dominated the market in Poland since 2003.
Some time ago I was asked by a representative of Maspex (the owner of the Tiger brand) to design a special signet ring. The top of the ring was to showcase the tiger's head, while the logo was placed on the sides.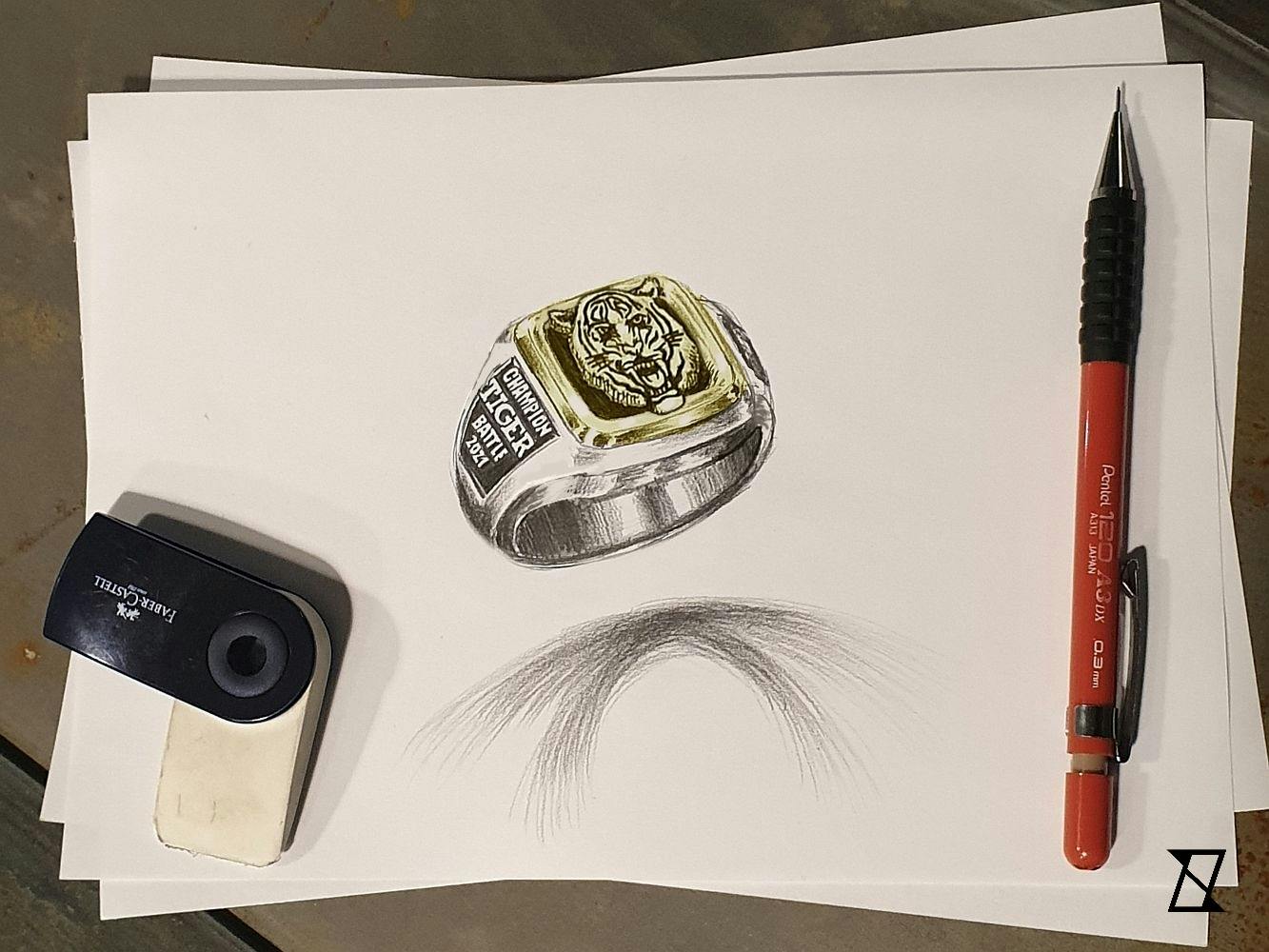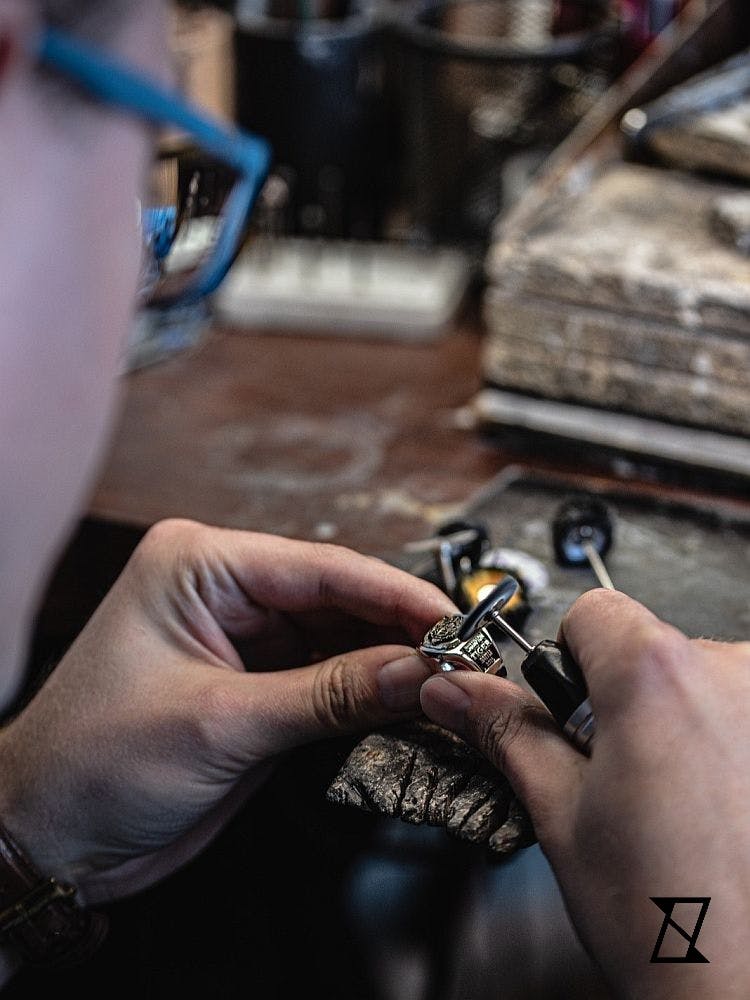 I immediately thought of a ring that would encapsulate the tigers extraordinary strength. After finalizing the design, I started to create the ring. The top of the signet ring has been prepared as a separate element. The parts were soldered by hand and then enamelled, as were the sides of the ring. The ring is made using two colours of high-gloss polished metal.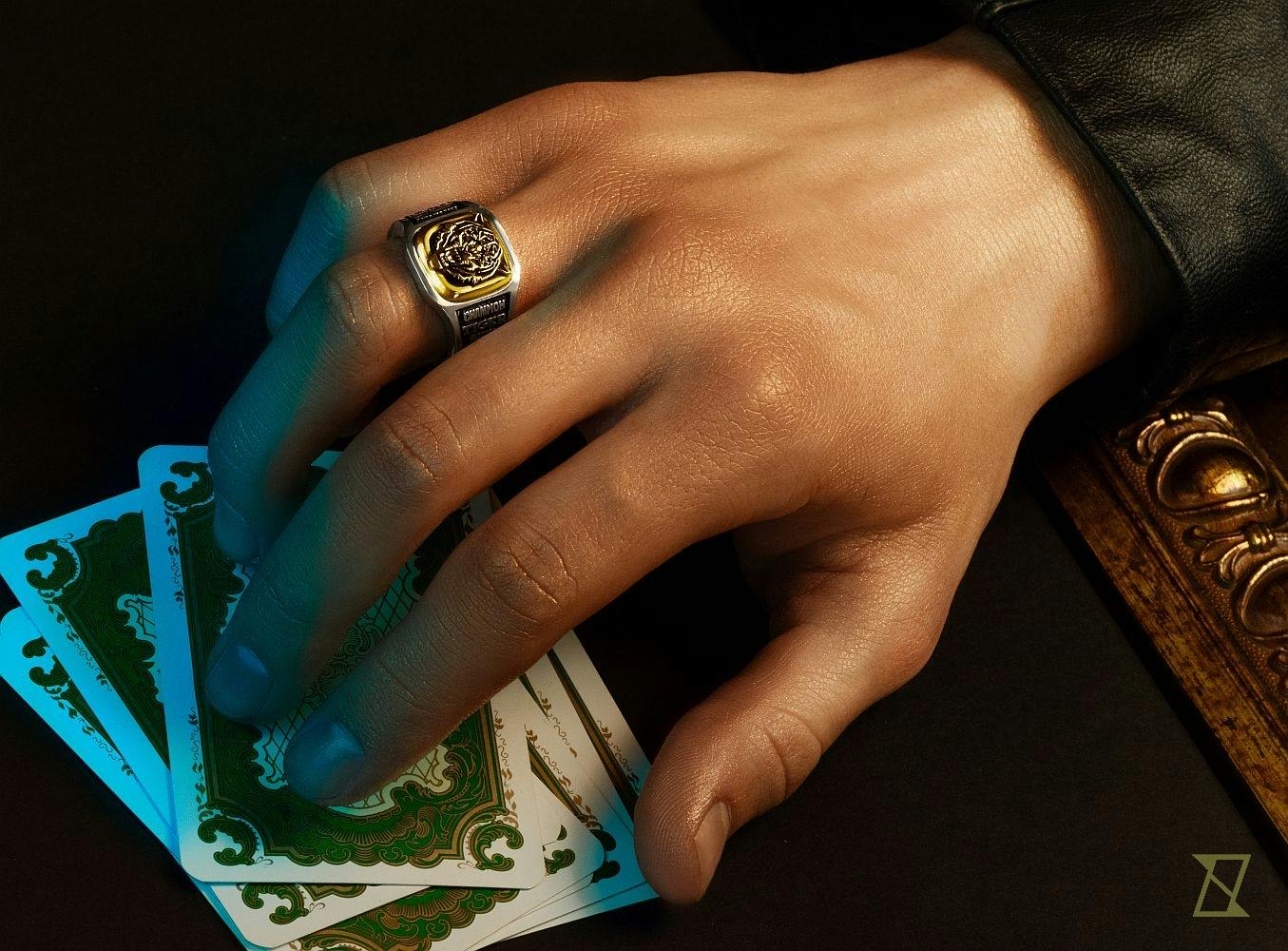 .