Each of us has probably heard of amethyst. It is a violet variety of quartz, commonly used in jewellery. This stone is quite popular and inexpensive.
However, there is a variety of amethyst that is no longer so common, nor cheap. It comes from South America. Bolivian amethyst is a mineral famous for its even, violet colour. This colour is extremely unusual, especially when compared to its cheaper, commonly available counterpart.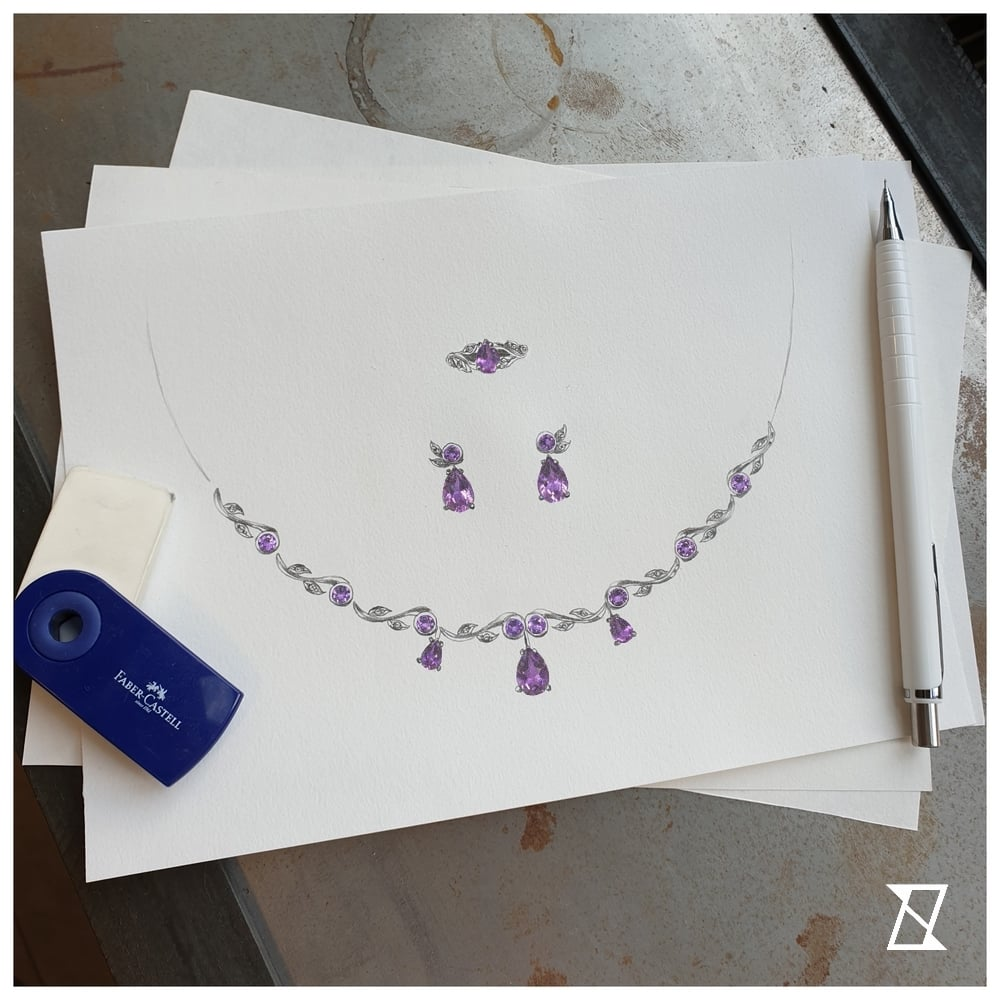 The rough gem was imported from Bolivia to Germany and cut to order there, exclusively for this project. The criterion of the project was to create a set a jewellery including a ring, necklace and earrings in a floral arrangement with an amethyst, based on Japanese Ikebana - the art of arranging flowers and plants.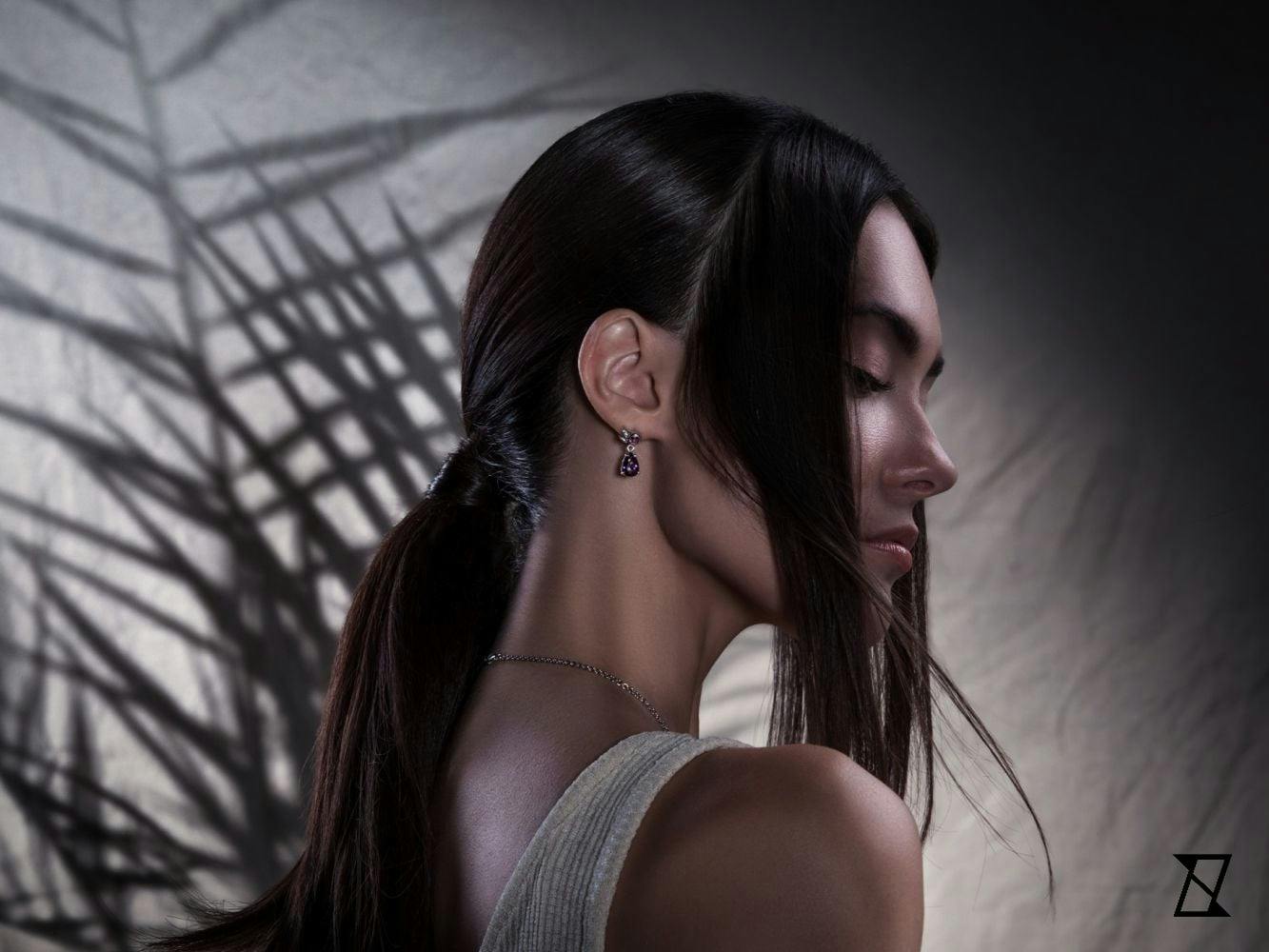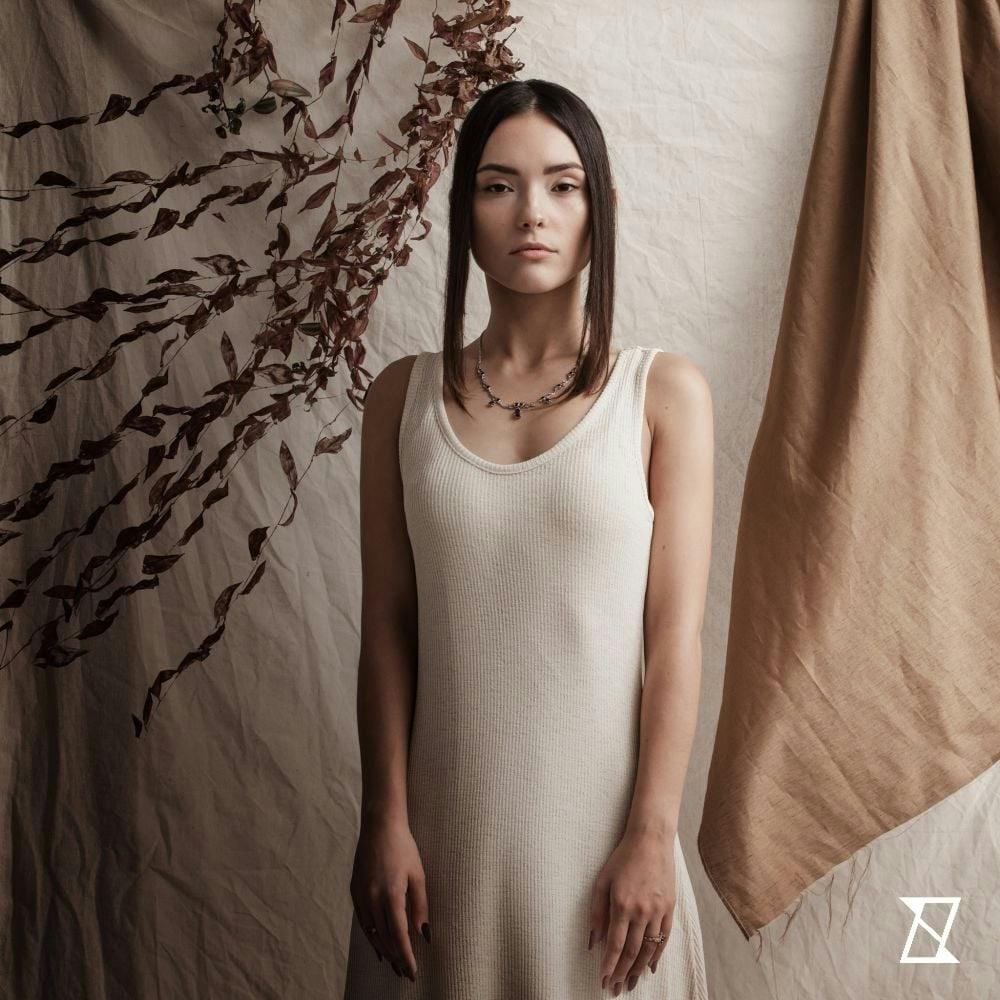 I started with designing a necklace in which round stones are combined with tear shaped ones. Each link contains two leaves in which the diamonds are set. Next, I designed the earrings and the ring. The set has been made in 14k white gold.