Because it shimmers with the colours of all gems, the Romans considered Opal the most precious gemstone. Writers have compared it to galaxies, fireworks and volcanoes, and to this day it is associated with hope, integrity and truth.
The name "opal" most likely comes from the Sanskrit word upala, meaning precious stone.
Despite its amazing properties, noble opal was discovered relatively late. The first mention of it appeared at the end of the period of ancient Greece.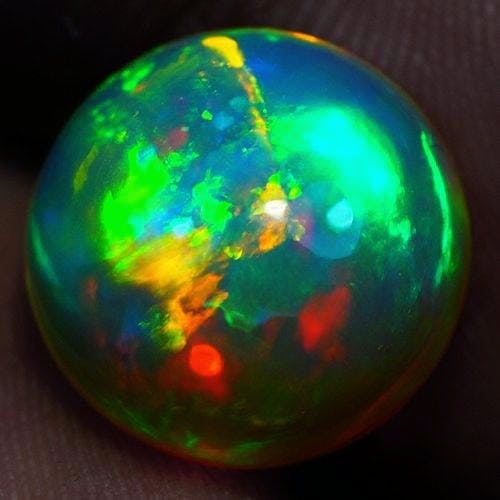 The most beautiful opals come from Australia and Ethiopia. It was there that I started my search for a stone for a unique project. After a few weeks, I was able to get in touch with a jewellery broker from the legendary Welo mine in Ethiopia. After negotiations, I purchased a beautiful, natural 5.5 ct opal from him, which was immediately sent for certification to confirm its authenticity.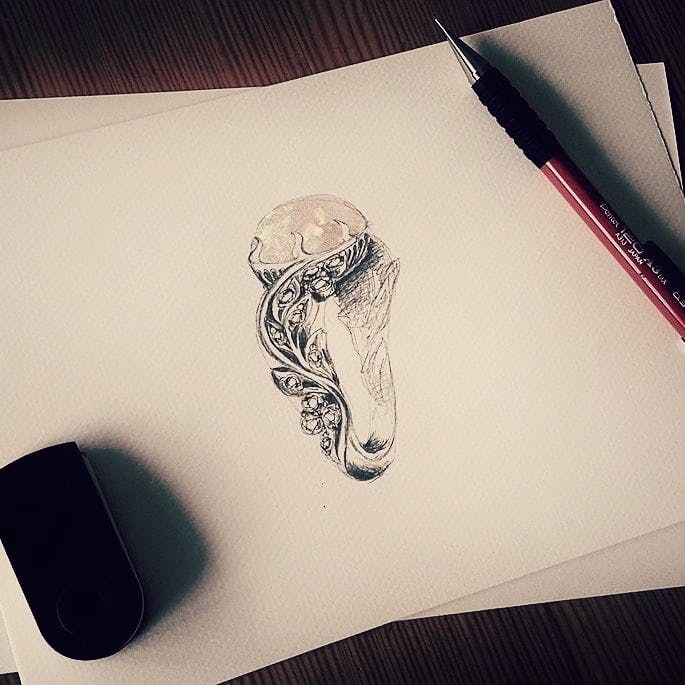 I enjoyed the next step immensely. The opal was set on a ring, which was decorated with an engraved floral motif and adorned with additional diamonds. Everything was handcrafted in 14k white gold.